Nate gives some highlights from the rest of PAX Prime's big titles, as well as some indie hits!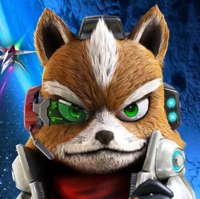 As PAX closes up, you'd think the lines would die down, but NO! This was my view as I showed up right as the expo opened:
For our final day of PAX Prime coverage, Baker and I explored the expo, checking out different games at different booths, and yes I went back and played more Street Fighter V and Rock Band 4, but I already covered those.
SUPER MARIO MAKER
NATE: Even better than playing Super Mario Maker, at least to me, was watching the reactions of Mario newbies as they put together their own levels, then slowly worked out the kinks to make them workable, exciting, difficult, or just plain fun. There's a reason that Mario's been around so long: the best of his games may be the perfect package of visuals, music, design, and play, but how often do you realize how hard it is to create a level from scratch?
I spent only a little time with the level editor--you actually end up unlocking more enemies, power-ups, and level components by playing the game--and I sadly wasn't able to make my Super Mario World aerial dexterity course. I decided instead to play some of the prebuilt levels, one of which required a mad dash to the end in ten seconds or less (it took a couple tries) and one that tasked me with navigating an aerial minefield of enemies riding in Clown Copters. Finally, I took on the final level from the Nintendo World Challenge, and was shown just how much skill is really required at the very top. Damn, I'm excited for this--Super Mario Maker comes out September 11th on Wii U!
THE BANNER SAGA 2
BAKER: Immediately upon starting up the demo for The Banner Saga 2, I started getting choked up. If you haven't played the first one, you really should--with a Nordic lore feel, and just amazing art, as well as music by Austin Wintory (Flow, Journey) it has everything you need for an amazingly soul-crushing journey. Think Final Fantasy Tactics meets The Oregon Trail. Also, should you have save data from the first game you're able to take up right where you left off. For my particular playthrough I choose the route with Alette. Things start dark, and what I thought were some fairly safe choices in dialogue with some other characters ended up having them look down their noses at me. Hey, it's not easy being the child leader of an army and caravan! I'm incredibly excited to see how this next chapter unfolds, and am happy that the game is expected this winter.
THAT DRAGON, CANCER
NATE: I've lost loved ones. I know what it's like to see somebody one day, then they're suddenly gone the next. Even worse, I've seen people deteriorate, shedding pounds and hair and themselves until there's nothing left. Almost all of us have felt this way, and it's an awful situation for everybody involved. That Dragon, Cancer puts you in one of the worst situations possible: parents facing the fact that their child is sick--very sick--and there isn't much time left. Every little laugh from "your" son, every funny little mannerism suddenly takes on that much more meaning when you realize what's waiting for you at the end of that road.
I think what makes me so emotionally invested in That Dragon, Cancer is the fact that it's all based on reality: developer Ryan Green put together this adventure game about facing death without fear (even if fear is the only emotion you can manage), about pushing on to the next day even though there isn't any hope. It's hard not to play this game (or even write about it) without getting at least a little emotional. Video games often give me an incredible rush, but it's incredibly moving to see this art form grow and be something more, especially in forcing us to look at and interact with the toughest parts of life. That Dragon, Cancer is set to come out later this year.
HOMEFRONT: THE REVOLUTION
NATE: On a completely different note, Homefront: The Revolution picks up sometime after THQ and Kaos' only-sorta-liked 2011 shooter. Now with a new publisher (Metro and Dead Island's Deep Silver) and developer (Crytek-based Dambuster Studios), the fight against the nefarious Greater Korean Republic and its occupation continues in Philadelphia. Instead of the now-standard Call of Duty point-to-point shootouts, The Revolution demands hit-and-run guerilla tactics.
You're able to change your kit on the fly, swapping scopes, grips, and accessories, as well as combining some of your tools and weapons to create new ones--in the demo, we were able to put together some crafting resources and turn an ordinary shotgun into a horrible contraption that launched flaming canisters at enemies. Unfortunately, this was a pre-alpha build, so controls were pretty clunky, which was guaranteed death in a game that seemed to require a fair bit of precision. Homefront: The Revolution will let you join the fight next year on PC, Mac, Linux, PS4, and Xbox One.
HOB
BAKER: Having played both Torchlight and Torchlight 2, I was very curious to see where the studio would be going with upcoming title Hob. With story unfolding via exploration rather than exposition, I found myself thrust into a world which felt tainted. There are at least three factions in play in the story of Hob, but their relation to each other is only briefly explored during the demo. For someone who is much more comfortable with a controller in hand, it handled very smoothly. Music, art, and a quiet story? Yes, they're all here! I'm excited to explore this game further and unravel the real story of Hob. [EDITOR'S NOTE: I'm very sad that Baker didn't say that he hobnobbed with the development team. Missed opportunity, man. -N]
DARK SOULS III
NATE: What can I say about Dark Souls that hasn't already been said? This is the only kind of video game that makes me feel alive (as a gamer) any more--the atmosphere, challenge, and sense of accomplishment can't be replicated in any other game (although some have certainly tried). Also, let's just settle this now: Dark Souls II was not a bad game. It may not have had that sense of initial wonder as Dark Souls, and there were a few issues (like the lack of connectivity or immersion in the world), but getting a game that's at least as good as Dark Souls II is a reasonable hope for Dark Souls III. Thankfully, from the tiny bit I've played, it seems even better.
Dark Souls III isn't quite as fast as Bloodborne, but the demo I played kept the creeping, defensive feel of the first two games. Again, controls were a little more on-point, closer to the Dark Souls II side of things, but the very short demo I played didn't give me as much time to get into it as I did with my early hands-on for Dark Souls II. My demo ended with me fighting a terrifyingly huge skeleton armed with a flaming whip, with me frantically rolling around trying not to get murdered. Dark Souls III comes out for PS4, Xbox One, and PC next year!
BEDLAM
NATE: While Baker was guiding an army through Dredge-infested snowfields, I was driving a bus full of supplies through a blasted wasteland in Bedlam, a new turn-based strategy-RPG that uses The Banner Saga's engine to beautiful, animated effect. While some things are still the same (conditional permadeath, very high difficulty), some new additions to the mix (like firearms) make Bedlam its own beast. Bedlam comes out September 17th on Steam!
HALO 5: GUARDIANS
NATE: While Halo 4 didn't exactly light the world on fire, it showed that the Master Chief's legacy was in safe hands while the series' creators went on to create Destiny, a game that has either consumed your life or repelled you after the first handful of hours. For their first original Xbox One outing, 343 Industries is trying to recapture the magic of playing Halo with friends at a crowded LAN party (although suspiciously without splitscreen co-op).
The line for Halo 5: Guardians moved fast, mainly because we were herded in 24 at a time to play 12v12 Warzone, a gametype that 343 is very, very proud of. My first and most immediate takeaway was that you're now able to aim down the sights, Call of Duty-style, for more accurate targeting. Instead of the regular weapon drops of Halo 4, you now have to run back to your home base and access the Req Center, where you can call in a stronger weapon like a Sniper Rifle or Rocket Launcher, or call in a vehicle. Warzone is pretty fast and frantic (and my team got obliterated), but it strangely doesn't feel like I'm playing Halo any more. We'll see how I feel about the whole game when Halo 5: Guardians hits Xbox One on October 27th.
COSMIC STAR HEROINE
NATE: "What's your favorite JRPG?" I may ask one day. Some of you may say "Final Fantasy VII" (or some later number, I will allow IX or XII) at which point I will remind myself that you only just recently graduated high school and are but a baby with no knowledge of the world. Some of you may respond with "Final Fantasy III/VI," or "Chrono Trigger," and I will nod my head sagely and know that you know what's up. It's for you guys who know what's up that Cosmic Star Heroine comes in, a beautiful Chrono Trigger-inspired (with a dash of Phantasy Star and Suikoden) set to arrive on PC, Mac, Linux, and PS4 later this year.
BURLY MEN AT SEA
BAKER: The most pleasant surprise for me from the entire convention! Burly Men at Sea is a super-stylized casual exploration adventure game. Set in early 20th-century Scandinavia, you take charge of a trio of bearded fishermen who find themselves at the start of a grand adventure when their daily haul turns up a treasure map. The simplistic controls along with crisp art style and luscious soundtrack help lend to a story that I'm ready to get lost in!
UNCHARTED: THE NATHAN DRAKE COLLECTION
NATE: I sadly don't have much to say about Uncharted: The Nathan Drake Collection beyond the fact that it's exactly the same game(s) you've played before, only now they're much, much prettier. The short demo I played featured a brief running gunfight in Nepal from Uncharted 2: Among Thieves, definitely the high point in an already-intense franchise. Nathan runs from a truck, shoots it out with some mercenaries, and then gets saved from a mounted machine gun by the hotter-than-a-thousand-suns-in-a-volcano Chloe. Good times!
WE ARE CHICAGO
BAKER: I'm so impressed with this game. I was given the opportunity to play an alpha build of We Are Chicago. While rough around the edges, the opportunity for telling an important story is here. Based on two of the roughest neighborhoods in Chicago, and with story elements by actual inhabitants we're thrust into the life of Aaron. Get ready to deal with being a teen again, the stress that comes along with school and work, but also with wanting to keep your friends and family safe. At the beginning of the demo you sit down to dinner with your family and a friend, a gunshot goes off in the neighborhood and the tone is immediately set. I'm excited to see how this one progresses, and am curious to see what others end up taking away from it.
BUTT SNIFFIN' PUGS
NATE: There are "fresh, innovative experiences," and then there are games like Butt Sniffin Pugs. A goofy co-op puzzler, you play as a pug stuck in a park, where you must wreak havoc with a variety of "powers" (gained and switched by sniffing your partner pug's butt) to open up more avenues of mayhem. Switch from "Pee" and "Scoot" to "Bite" and "Pose" to first pee on an old lady's picnic setup, then steal her food and chase her away. That's... kind of a dick move, to be honest, but how else are you going to unlock the trampoline in the park? Also, many apologies to the girl I was playing with, I only wanted to sniff your butt in the game. Butt Sniffin Pugs and its awesome controller arrive in 2016.
20XX
NATE: One of the best games of the last handful of years was the retro-styled Mega Man 9, partially due to its brutal and exceptionally fun Endless Mode, which mixed and matched a ton of prebuilt screens and challenges and then threw them all together. Inspired by this, Firehose Games designed Mega Man X-alike roguelike 20XX, a co-op action roguelike that follows the same principle, where no two runthroughs are the same. You're also able to add Halo-like challenge modifiers if you're looking for a pacifist run or reduce your health to only one hit. Damn, this sounds cool--20XX arrives in the distant future of right now on Steam--Early Access is playable now!
HYPER LIGHT DRIFTER
NATE: In all our time at the Indie Megabooth, Baker had mentioned Hyper Light Drifter a couple times, but I had no idea what I was in for (aside from some cool art) until I actually got my hands on it. A gorgeous, fast, and unforgiving action-RPG, Hyper Light Drifter emphasizes fast combat requiring faster reflexes, all in lush, stylized pixel visuals with a great soundtrack. This game can't come out soon enough--Hyper Light Drifter is set to come out later this year on PS4, Xbox One, Wii U, PC, Mac, Linux, Vita, and even the freaking Ouya.
STAR FOX ZERO
NATE: You know how much I love you guys? I love you guys enough to stand in line for an hour to play a demo of a not-yet-released video game just so I can tell you all about it. It's a huge sacrifice and a massive drag, I know. (You're welcome to punch me the next time you see me at a con.)
Seriously though, the line for Star Fox Zero was a monster, and once I got my hands on the game it was easy to see why everybody wanted a piece of the Platinum Games-developed on-rails shooter: it's that damn good. Calling back to the original Star Fox, the Star Fox team launches on Corneria and must repel an invading force. You're able to transform your Arwing to the ground-based All-Range Mode, and use the Wii U Gamepad's gyro controls for more precise aiming while in All-Range Mode. It won't take too long for the full game to be in our hands: Star Fox Zero arrives exclusively on Wii U in December.
And that's everything for this year's PAX Prime coverage! If you were at the show, what were your favorite games, video or tabletop? For those of you at home, what from our coverage are you most excited to get your hands on? Sound off in the comments and let us know!
CRUNCHYROLL NEWS PAX PRIME 2015 COVERAGE