Get a glimpse of the real world locations of New Game!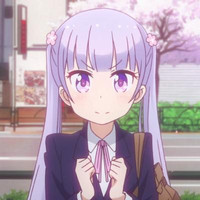 'Fairies Story 3' has finally gone gold in the latest episode of New Game!, and also the anime itself is sadly wrapping up next week. On that account, Anime vs. Real Life is taking a look at the real life locations of New Game!, before we get to hear that catchy opening one last time next Monday. Personally, I'm really going to miss New Game!, since all the characters really grew on me after a while, and I hope that I'll be able to see Eagle Jump's next game sometime soon.
The anime New Game!, based on the identically named manga, revolves around the daily work life of Suzukaze Aoba, the newest character designer of the video game company, Eagle Jump. The fictional company is located in Asagaya, in Suginami ward in Tokyo. A lot of real life locations don't come to mind at first, when thinking about New Game!, since most of the time the show takes place at Aoba's workplace. However, there are quite a few locations featured in the show, and they have been recreated surprisingly accurate. There is not a whole lot to say about these locations, since they are rather unspectacular (which is quite common for slice-of-life shows), but I'll try my best. So, let's see how well New Game!'s locations compare to their real world counterparts - this article will cover most locations from all episodes up until episode eleven.
*All photos were taken with Google Street View.
Studio Eagle Jump in reality is an advertising agency, called new-AD, in Asagaya, a little west of Shinjuku. That's probably some clever advertising of the company, getting an anime to use their building in the show.
It's Aoba's first day at her new job, so she is still a little hesitant about entering the building.
Luckily, she meets the art director of the game, Toyama Rin, at the front door.
Aoba and her two seniors, Iijima Yun and Shinoda Hajime, are out for lunch in Asagaya Pearl Center, a Japanese shopping arcade, which is divided into an open-air part, and a roofed part. The 650m long shopping street is right behind Aoba's workplace, and has a good amount of restaurants and bars to offer, but also other shops like clothing stores, or supermarkets.
Hajime is still not used to getting called senpai.
Even the balcony colors are the same, in both the anime and real life.
Back in the Asagaya Pearl Center arcade, Aoba gets to experience her first nomikai in the second episode. These are basically drinking parties and are extremely common in Japanese companies. They are held for a various number of occasions, like finishing projects, reaching milestones, celebrating anniversaries, or to welcome new employees, like Aoba in our case. They are not necessarily mandatory, but employees are still expected to go most of the time, since they are supposed to strengthen the bond and unity of coworkers. However, Aoba is still underage and not allowed to drink alcohol, as the legal drinking age in Japan is 20 years.
Yagami Ko, Toyama Rin, and Aoba are off to a nijikai, basically the after party of a nomikai.
Asagaya Station in Suginami, and you guessed it – the coffee shop on the left side is a Starbucks in real life.
Aoba and Yun are running late in episode three, however, Eagle Jump is still quite far away, are they going to make it in time?...
…Nope.
Morinaga Building 2 is Morita Building 2 in real life. Aoba and Hazuki Shizuku are on their way back to Asagaya Station here.
Aoba and Hajime are sent on an errand to buy a new tablet pen for Rin and Ko in episode five, so they're stopping by one of Tokyo's largest electronic stores. Yodobashi is an electronics chain in Japan with over 21 stores across the country. This particular one in the picture is located in Akihabara, in Tokyo. If you get off at Akihabara Station, you probably won't be able to miss it, since it is extremely huge.
At first, it was not clear to me, why they would change the name of the Yodobashi-Akiba to Yodobashi-Asagaya, but plot-wise it made sense. Both, Aoba and Hajime, forgot their wallet in episode five, so how would they have been able to get from Asagaya to Akihabara? The only solution would be a Yodobashi within walking distance of the office. Well, that's just my best guess.
It may not be immediately apparent, but the recreated anime locations are extremely accurate. This comparison shot is a good example, since the unpainted spot on the wall on the right side of the picture, is identical in both the anime and real life.
Suginami Ward Office.
As just mentioned, the amount of detail in the recreated anime locations is amazing, even the McCafe advertisement is the same.
The Shinjuku Marui annex, one of many shopping malls in Shinjuku, housing mostly fashion stores, but also a cinema.
I zoomed in a little in this shot, as there was a funny little tidbit hidden here. The the face of Mona Lisa has been replaced with the infamous botched Jesus painting in Spain.
The campus of Hitotsubashi University. Apparently Sakura Nene, Aoba's childhood friend, is enrolled in one of Japan's top universities.
I zoomed in a little on this picture again, otherwise it would be a little hard to see the photo on Takimoto Hifumi's smartphone. In episode nine, part of the character design team (+Hajime) are heading to a public bath in the middle of the night. The real spa is called Nagominoyu, but I tried typing in the web address shown on Hifumi's phone, and it redirects you to a New Game! dedicated fan page.
In episode eleven, Eagle Jump's 'Fairies Story 3' is finally finished, and part of the team went to the Tokyo Game Exhibit to show off the first trailer for the game. The perfect timing of this episode is a little mind-boggling to me, as the episode launched during the same week as the Tokyo Game Show, also known as TGS. It may just be coincidence, or very well planned. The Tokyo Game Show, one of the world's largest gaming conventions, is of course the real life equivalent of the Tokyo Game Expo here in the anime, and both take place at the Makuhari Messe, in Chiba Prefecture. If 'Fairies Story 3' were a real game, I'd buy it in an instant, since the trailer looked phenomenal!
If anybody is wondering, I scanned the QR code with my phone, and it just redirects you to the New Game! anime homepage.
New Game! is finally ending next Monday, so be sure to check out the finale, or start catching up now! What did you guys think of New Game! so far, and would you also play 'Fairies Story 3'? Let us know in the comments!