Check out the real-world locations of Interviews With Monster Girls!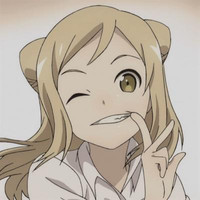 It seems that I have been talking about Kamakura quite a lot this season, and the latest installment of Anime vs. Real Life is back again with yet another show set in the beautiful coastal town of Kamakura – Interviews With Monster Girls. However, Interviews With Monster Girls, which offers a pleasant new spin to the usually fanservice-heavy monster girl subgenre, actually does not feature all that many locations outside of Takahashi's and the demis' school, as the show's main focus are definitely the social challenges these demis have to face. Nevertheless, we still get to see a few shots of the Kamakura area here and there, including a couple of neat places that also appeared in other shows like Elfen Lied, Tari Tari or HaNaYaMaTa. I have already talked about Kamakura and its historical significance as the de facto capital of Japan during the Kamakura Period in my articles about this season's Minami Kamakura High School Cycling Club, so let's get right to the comparison shots and see how the locations in Interviews With Monster Girls stack up to their real-world counterparts!
*All images were taken with GOOGLE STREET VIEW
Now, I've been mainly talking about Kamakura, but Interviews With Monster Girls' Shibasaki High School was actually modeled after the Tokyo Metropolitan Nerima Technical High School in Nerima, a special ward in the northwest of Tokyo. However, the steep street leading towards the school, the one where Himari was interrogating Takahashi about her sister, does not exist in real life. The school was also listed in the anime's ending credits.
WD
During Machi's interview with Takahashi, we learn that it's alright for Machi's head to be separated from its body – and that once her body even took off on the bullet train without her head, traveling from Okayama to Tokyo. I took the picture above last summer in Okayama Station.
Both Hikari and Machi seem to be living in the neighborhood around Kita-Kamakura Station. There is not much to say about these locations other than that the anime is recreating them exceptionally well. Everything from the sewer cover to the safety evacuation sign is there.
These safety evacuation signs (the one in the back) are fairly common in Japan and show the nearest evacuation sites in case of earthquakes or tsunamis.
This was the moment Hikari noticed how impractical their school bag was for Machi, as she had to stop and put down her bag to answer a call from her parents.
Takahashi picks up Machi near Kita-Kamakura Station for their experimental date in the second episode.
And of course they are on their way to Kamakura downtown. This little clock tower right outside of Enoden Kamakura Station also appeared in Tari Tari.
The street towards Enoden Kamakura Station. I'm surprised Machi didn't get any motion sickness from Takahashi carrying her head with only one of his (admittedly muscular) arms, since the walk from Kita-Kamakura Station to Kamakura Station must have taken at least half an hour.
They pass by the stained glass shop Hakushaku, or Danshaku in real life, on their way towards…
Image via JNTO
…Komachi Street (cleverly called Machiko Street in the anime).
The popular shopping street is located just outside the east exit of Kamakura Station and is filled with old stores, souvenir shops, and restaurants. Komachi Street runs parallel to Wakamiya Oji Street, which serves as the approach to the famous Tsurugaoka Hachimangu Shrine.
Café La Mille in the i-ZA Kamakura mall along Komachi Street.
They end their experimental date with a romantic walk along the beach, just like how Machi always imagined her ideal date.
In the third episode of Interviews With Monster Girls, we learn a bit more about the many hardships Sakie has to face, like always taking the day's first and last train to get to work, since her aphrodisiac abilities might cause a lot of troubles during rush hour. By the way, do you recognize this little station? Yep, that's Gokurakuji Station again, which also appeared several times in this season's Minami Kamakura High School Cycling Club, but was also featured in other shows like Elfen Lied.
At least Sakie has a nice view on her way to school, as she takes the scenic Enoden route along the Pacific Ocean every day. This specific railway crossing near Kamakurakoko-mae Station seems to be especially popular in anime, as it was shown in other shows like Tari Tari, Slam Dunk, Three Leaves, Three Colors, HaNaYaMaTa, and a couple more! (Check them out here.)
Hikari and her mom are on their way to the convenience store to buy ice cream and beer - Takahashi apparently looks like a drinker.
The street right in front of Kita-Kamakura Station.
Just trust me on this last one!
Who has been your favorite demi so far? Sound off in the comments below!
---
You can follow Wilhelm on Twitter @Surwill.