Peter Fobian interviews manga author Kore Yamazaki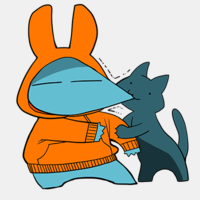 With The Ancient Magus Bride approaching as one of the most anticipated anime of the Fall season, Kore Yamazaki was at Crunchyroll Expo to host an advance screening of the first three episodes of the anime, deliver a Q&A on her internationally best selling manga, and play a public grudge match of Mario Kart against her editor. Between events, interviews, and autograph sessions, Yamazaki spent the her time industriously working on the latest chapter, even opting to allow one lucky audience a sneak peek at her process, illustrating several pages during a live drawing at her Q&A panel. On the final day of the convention, I guiltily interrupted her inking to ask a few questions about her career and creative process.
Can you tell me about how you became a professional mangaka?
I've been drawing illustrations since I was very little -- around three years old. I had a lot of siblings, so we would have fun drawing for each other. It was way later, when I was in high school, that I decided to become a manga author.
Did you submit an original work or win a contest?
I've never made submissions. I would mostly post doujinshi online and sometimes do my own original manga.
Can you tell us a little about your creative process week to week?
I start by outlining what the characters would say and do -- what you would call a plot outline. It's the most painful part, and I start there. Then I do what's called the "name," which is the very first rough draft, where I decide where the characters' dialogue goes and how they behave. Those two processes -- the plot outline and the name -- are the most painful. After that, I do the draft, then I do the inking, followed by all of the processing and finishing.
You've mentioned a few assistants. What part do they play in illustrating the manga?
There are some things that I don't need to do myself. For example, the hair colors and tones. I do work on backgrounds as well, but there are backgrounds that don't need my attention, so I let the assistant do that. I also have them put the shine in the characters' hair.
The two pillars of The Ancient Magus Bride seem to be Chise's personal journey and the greater events of the magical world. Did the idea for one of these come before the other?
I've wanted to illustrate Chise's growth from the beginning, but I also wanted to depict Elias' growth as well. It's fantasy, but I wanted to write a story about personal growth, which both children and grown-ups can enjoy. The matter-of-fact expressions are part of my writing style, but...
I notice you spend a great deal of time focusing on both Chise's menial work is very similar to crafting magic. Is there any sort of intention behind that?
It's hard to explain. Manga is more interesting when there are ups and downs, but depending on the material, having too many ups and downs can be off-putting to some people. I think it's more approachable when it's written in a more straightforward way.
You've said that writing each chapter is more like letting the characters communicate their actions to you, have they told you how the story will end?
I don't know if I'm thinking of the plot development consciously or if it's just flowing out of my head. I think of the direction for myself, and the characters talk to me as I'm writing the story.
You wrote about being surprised you made it past volume 2 and later 3. Can you elaborate on why you found this unexpected?
I never thought my manga would have any appeal to the general public. Of course, for every manga, there's someone out there who will appreciate it, but I never really thought to apply that thinking to myself. I was really surprised that I'd get to do more than two volumes.
You've now traveled to France, Germany, and the US promoting your manga. Have you noticed any differences in terms of what the fans interact with your work? What they enjoy or take away from it?
*Laughs* I get a lot of common questions.
You've mentioned a you were inspired by celtic mythology in which Sleigh Beggys are a type of fae. Does this mean Chise isn't human?
I think it's out in the States, but you could say she's kind of like a mutant. She's human, but not really. There are quite a few of them in the Magus Bride world, though they haven't been discovered. Chise can see all kinds of things, but most people can't, even though they are capable. Even if, say, they're attacked by something, it just looks like they died from a freak accident or from illness.
Frau Faust will soon be coming out in the United States. Are there any connections between the two stories or ways you feel Frau Faust contributed to The Ancient Magus Bride?
I'm so happy! They're completely unconnected, but since they both come out of the same factory, that is, me, the messages may be similar.
The Ancient Magus Bride is shonen but Frau Faust is josei. Were they meant for different audiences?
The Ancient Magus' Bride started out targeting the female audience more, but it has readers of all age groups and all genders. Faust is written for women, but I haven't really changed my position much in that regard.
Are there any other mangaka who you consider to be personal influences, either in general or specific to The Ancient Magus Bride?
There are quite a few. I think the one I discovered when I was little, and which has had an influence on me ever since, is Ashiarai Yashiki no Juunin Tachi by Tokuichi Minagi. I think it's had a strong impact on my work.
Why do you draw yourself as a rabbit?
A friend of mine once drew me as a rabbit, and I've been using that, but with a different design.
---
Peter Fobian is an Associate Features Editor for Crunchyroll and author of Monthly Mangaka Spotlight. You can follow him on Twitter @PeterFobian.