Available in more than 120 countries/regions in the world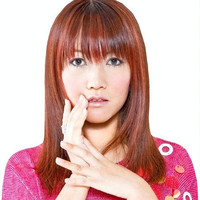 NHK WORLD will broadcast a live concert footage by two popular anime singers/voice actresses, Halko Momoi and Yui Makino to the whole world in August. NHK WORLD is international broadcast service provided through satellite, cable, IPTV, and such. It is run by NHK, Japan's national public broadcasting organization. Momoi and Makino's concert will be featured in NHK WORLD's J-POP specialized program "J-MELO".
NHK held a pop-culture festival called "NHK: Wonder Land 2011" at Bellesalle Akihabara on July 23-24. The festival featured live concerts by popular J-POP/anime singers, talk shows, and live shootings of their TV programs. The shooting of "J-MELO" was one of them.
I (M.Komatsu) happened to be in Akihabara in the evening of July 24, after Wonder Festival at Makuhari Messe in Chiba. So I was able to see all of their performances there. I think Momoi and Makino did a pretty good job on the stage. Momoi was a very cheerful person and Makino had a wonderful voice. If you live in the areas NHK WORLD is available, Please check "J-MELO". The first broadcast is scheduled to be on 8:30 am, August 1 (JST) and several repeats will follow soon.
The flyer of the festival
© Right Gauge