Vocaloid Song and Cameo Planned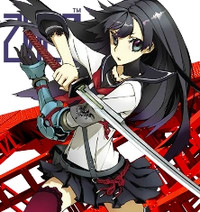 The latest Famitsu magazine has reported that popular vocaloid character Hatsune Miku will appear in Imageepoch developed, Sega publish PSP game 7th Dragon 2020.
A "Hatsune Miku 2020," from character designer Shirou Miwa will be present in the game to sing theme song, "SeventH-HeaveN" which is being produced by sasakure.UK.
The JRPG features a destroyed Tokyo, in which players hunt dragons in the dungeon-style ruins.