New From Fullmetal Alchemist Studio and Director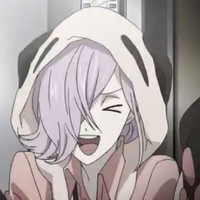 With Fall around the corner, a new trailer for the Seiji Mizushima (Fullmetal Alchemist, Gundam 00) directed, Bones (Fullmetal Alchemist, Soul Eater) produced UN-GO has been posted. The series will run next season on FujiTV's untraditional anime programming noitaminA block, along with Guilty Crown replacing Usagi Drop and No. 6.
Other returning FMA staff on the project include scriptwriter Shou Aikawa.
The character designers on staff are the illustrator pako and manga artist Yun Kouga, author of Loveless and character designer for Gundam 00. NARASAKI, who did the music for Deadman Wonderland, is in charge of music. The plan is an original story adapting Ango Sakaguchi's Meiji Kaika Ango Torimonochou detective stories.