First Major Publisher to Enter into Agreement with Amazon.jp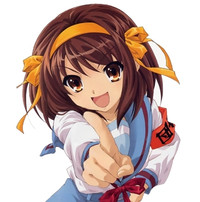 In Japan, major publishers have been slow to make the transition to digital. But now, one of the biggest players has finally opening the floodgates.
Japanese publisher Kadokawa Shoten is familiar to manga, anime fans, and game fans as the source of many of the novels (The Melancholy of Haruhi Suzumiya to name one), manga (Evangelion) and even video games (Steins;Gate) that have dominated the otaku marketplace.
Now of the publishing companies under the umbrella of the Kadokawa Group (Kadokawa Shoten, Ascii Media Works, Enterbrain, Kadokawa Gakugei Shupan, Fujiimi Shoubo, Media Factory, etc) have entered into an agreement with Amazon Japan.
By the agreement, the contents of the publishers will be offered and sold digitally on Amazon's kindle service, across all platforms, including PC and smartphone. Amazon Japan will be in charge of the pricing.
Both companies have been in negotiations for a year. This is the first large publisher to sign on with Amazon Japan.
Now…Let the digitization…begin!