Tenth anniversary Naruto movie Road to Ninja just gets more exciting as its designs for an alternative version of the ninja world are revealed. See a host more from Sunshine 60 Observatory exhibit, four "masked bessts" from Shonen Jump and even an interview with creator Masashi Kishimoto, who was on board to plan the movie.
via Sunshine 60 Observatory exhibit in Tokyo, Japan - including Neji, Sasuke, Shikamaru, Shizune/Tonton, Tenten, Hinata, Hokage Naruto, Ino, Kakashi, Kiba, Kizashi Haruno, Mebuki Haruno, Minato/Kushina, Naruto, Sakura, Kushina, Sai, Guy, and Shino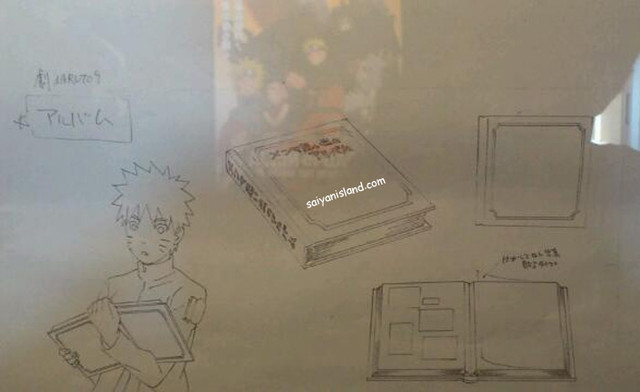 Minato, Kushina, and Naruto's house, Sakura's House and the Hidden Leaf Village Bath House.
From Shone Jump - four "masked bessts" Byakko (White Tiger), Suzaku (Vermilion Bird), Seiryu (Azure Dragon), Genbu (Black Tortoise), and Kogitsune (Little Fox).
some of the designs in color...
Tokyo's Sakiyomi Jan Bang!, a Variety show that features Shueisha manga such as the Jump family of anthologies interviews Masashi Kishimoto. He talks about his excitement about working with a story in which Naruto interacts with his parents. Asked "If you could be one of the characters in Naruto, who would it be?" His response was "Naruto" because if he was able to split himself into 17 people with the Shadow Clone Jutsu, then he would be able to draw the manga much better and finish the manuscript for the series by just doing one page."
Trailer for the movie's motion manga DVD pre-order bonus
-------
Scott Green is editor and reporter for anime and manga at geek entertainment site Ain't It Cool News. Follow him on Twitter at@aicnanime.