Although the hour is late, and you're probably in your sleeping gown and cap by now, the busy beavers at Crunchyroll have added a new anime title for you all to stream to your heart's content.
Ef: A Tale of Memories joins the roster of catalog titles. A 2007 anime from studio SHAFT (Madoka Magica, Bakemonogatari) based on the visual novel Ef-A Fairytale of the two.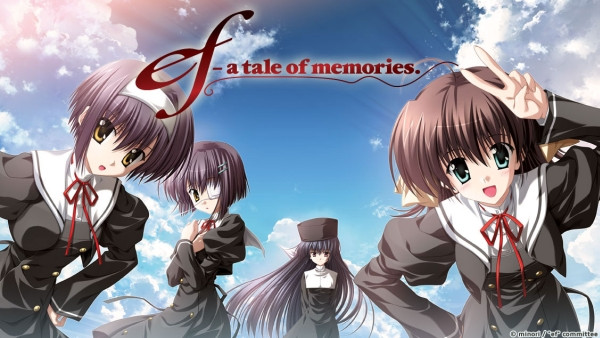 Here's the official synopsis:
One Christmas Eve, Hiro Hirono helps Miyako, the victim of a purse snatching, and discovers that she goes to the same school he does. To the dismay of his childhood friend, Kei, Hiro starts hanging out with Miyako. But Kei is not about to let a new girl in Hiro's life take him away from her, and sets out to prove that she's the only one for him. When Renji Asou meets Chihiro Shindou at an abandoned train station, he doesn't notice anything unusual at first. But he soon discovers that she suffers from a rare form of amnesia and can only remember things for thirteen hours. Chihiro dreams of writing a novel, but her amnesia has made it an impossible task. Now, however, Renji is determined to help her fulfill her dream.
For those in the US and Canada, episodes 1-12 of Ef: A Tale of Memories will go up shortly for premium users. Four episodes per week will be made available to free users every Monday at 6pm PST.