All proceeds to be given to Points of Light charity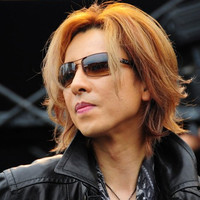 If ever you were wondering how much it would cost to have a private dinner date with YOSHIKI of X-JAPAN fame, finally, your dream has a price tag: $37,100 smackeroos.
After two weeks on the market, this was the final bid placed for a charity auction in which the proceeds (yes, all of them) will go to a good cause, namely volunteer support group Points of Light.
As for din-din, details are still emerging, but the lucky anonymous bidder will get to chow down with YOSHIKI at a restaurant in either LA or Tokyo for 90 wall-shaking minutes. The winner has the upper hand at choosing the actual menu and can bring a guest along.
If the dinner date goes down in LA, might we suggest the Benihana in Beverly Hills? If it's in Tokyo, well, there are those Black Burgers at Burger King…
-------
Patrick Macias is editor in chief of Crunchyroll News. He also runs the Japanese Fashion Inferno tumblr blog. Follow him on twitter at @Patrick_Macias.