New title anime announcements at Crunchyroll conclude for the day with Hakkenden: Eight Dogs of the East, a new version of the oft-told classic Japanese legend set to broadcast on Thursday, January 10th, at 10:35 am Pacific Time for premium members. Free members will be able to view one week after initial broadcast on Crunchyroll.
Based on the manga by Miyuki Abe, Hakkenden: Eight Dogs of the East features animation by studio DEEN (Hetalia, Is This a Zombie?) and voice acting by Ayahi Takagaki and Satoshi Hino.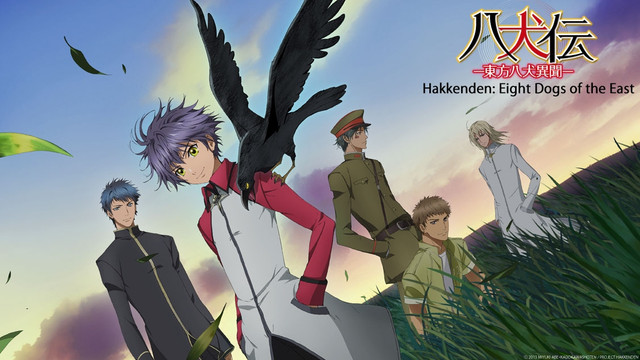 Story:
"They would have lost their lives if they did not make the choice back then. The legendary eight beads and their owners... One is for someone important, and one is for his life as a human. The story of a destiny to encounter and fights lead by the beads, have just begun."
Hakkenden: Eight Dogs of the East will be available to Crunchyroll's audience in the following territories: USA, Canada, Central & South America, UK, Ireland, South Africa, Australia, New Zealand, Denmark, Finland, Norway, and Sweden.
The series page will be up soon at www.crunchyroll.com/hakkenden
--------

Patrick Macias is editor in chief of Crunchyroll News. He also runs the Japanese Fashion Inferno tumblr blog. Follow him on twitter at @Patrick_Macias.