Movic lists a ring, music box, teacup and strap for release starting in April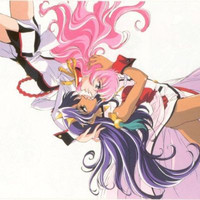 Feel like you need a little more Revolutionary Girl Utena in your life? Lucky for you, Movic has some beautiful merch on the way, up for pre-order now.

For those of you looking to do a little cosplay, the rose ring signet might be just the thing. It's due out in mid-June for 12,600 yen - roughly $135.

There's also a music box, set for release mid-May for 3,675 yen (about $40).
My favorite is this teacup and saucer set, due out in April for 1,575 (roughly $17).
Finally, an Utena cell phone strap. It's the least expensive, at 840 yen ($9). The strap is due out in April.
Source: Movic

-------
Amanda Rush is the Associate Editor for Ani.Me and contributor for OtakuCollectionDX. She swears in the middle of the night on Twitter as @TheAnimaven.