Ultrahigh grade figure for the most famous tokusatsu hero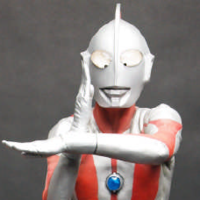 To celebrate the 50th anniversary of Tsuburaya Productions, Daimaru Matsuzakaya Department Stores and Parco will offer a special 50cm-tall figure named "Ultraman Spacium Ray Premium Grade" at "Ultraman Thanks Festival in Spring" which will be held at their stores in Japan from March 13th to 26th. Tsuburaya Productions was founded by "Tokusatsu no Kamisama" (God of special effects) Eiji Tsuburaya in 1963 and has produced many popular tokusatsu TV series and films.
The price for the figure is 525,000 yen (about US$5,533), the highest for the commercial Ultraman figures ever released. A real sapphire stone is used for Ultraman's color timer in his chest. The hand-made figures are made to order and will be produced only 50. According to the press release, the target customers are the people in their 50s and 60s who grew up with the series and now can
spend money and time for their hobbies.
Product photos from the press release
"Ultraman Thanks Festival in Spring" main visual
© Tsuburaya Productions