Show premieres on April 19th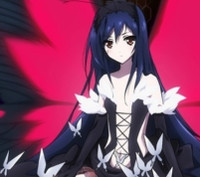 Neon Alley has formally announced the English dub cast for its forthcoming premiere of the 2012 hit Accel World after weeks of anticipation. The series was previously streamed by Viz Media as a part of its VizAnime streaming initiative on Hulu last year. Below, the complete cast listing.
Accel World
English Dub Cast


Haruyuki Arita
Erik Scott Kimerer
Voice of Inugami in NURA Rise of the Yokai Clan


Kuroyukihime
Kira Buckland
Voice of Izumo Kamiki in Blue Exorcist


Takumu Mayuzumi
Lucien Dodge
Voice of Waver Velvet in Fate/Zero

Chiyuri Kurashima
Michelle T. Hseih


Niko
Sarah Anne Williams
Voice of Sayaka Miki in Puella Magi Madoka Magica


Now that we know who's voicing which character, who's excited to watch the dub?

---
Humberto Saabedra is the Editor-in-Chief of AnimeNews.biz, PhoneNews.com and an occasional columnist for Ani.me. He can also be found musing on his obsession with Nico Robin at @AnimeNewsdotbiz.