Following up on the news first confirmed during MomoCon earlier this month, Toonami's Tumblr page has confirmed even more news related to next month's block changes, starting with the confirmation that the block will re-air the IGPX futuristic racing anime co-produced by Cartoon Network and Production IG in 2005 for the Toonami block as an attempt to produce original programming. Note that there was a previous series of 5-minute shorts with the same title released in 2003 with a very loose connection to this TV series.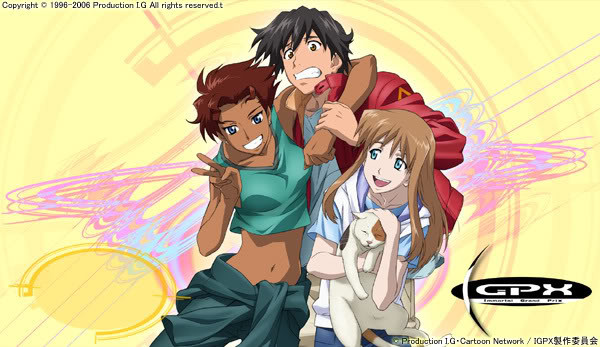 That the IGPX TV series has been confirmed for the block has come as a shock to many, as it was long thought that the rights had been sold off to an unknown party in the past few years, as well as Bandai Entertainment's dissolution also affecting broadcast rights, since it handled home video/broadcast rights for the series and released it in two versions: A heavily condensed and edited version more inline with the TV broadcast, as well as a more conventional multiple volume release with unedited footage, both versions long since out of print and now fetching high prices on Ebay.
IGPX was also known for featuring prominent Hollywood actors in starring roles handling the English dub with Haley Joel Osment, Michelle Rodriguez and Lance Henriksen providing talent along with more familiar English anime dub actors filling out the cast. Along with the confirmation of the series, which will likely bump off the Cowboy Bebop rebroadcast during the current block, it has also announced that the previously announced changes to block host TOM and the virtual set piece in the Absolution will debut that same night.
Now that IGPX is getting a long overdue rebroadcast, who's up for watching the series?
---
Humberto Saabedra is the Editor-in-Chief of AnimeNews.biz, PhoneNews.com and an occasional columnist for Ani.me. He can also be found musing on his obsession with Nico Robin at @AnimeNewsdotbiz.