While Koinobori, or carp streamers for Children's Day wave in the sky in Japan, anime fans are celebrating all the adorable loli and shota characters in anime. In the spirit of the day, I found a loli & shota anime poll collected by Anikore, a Japanese user-generated anime review site. The ranking is determined by "loli" or "shota" points from user reviews on the site.
Top 10 Loli anime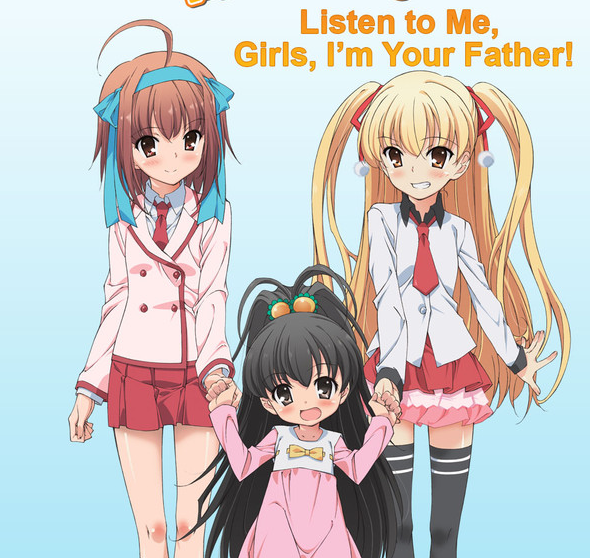 #1 Listen to Me, Girls, I'm Your Father!

1,291 reviewed, 84 loli points
968 reviewed, 39 loli points
#3 Ro-Kyu-Bu!
848 reviewed, 14 loli points
#4 Kodomo No Jikan
186 reviewed, 12 loli points
#5 Seitokai No Ichizon - Student Councils Discretion
1,709 reviewed, 7 loli points
#6 Aishiteruze Baby : 92 reviewed, 7 loli points
#7 Moetan : 37 reviewed, 7 loli points
#8 Seitokai No Ichizon - Student Councils Discretion Level 2 : 462 reviewed, 5 loli points
#9 MM! : 928 reviewed, 4 loli points
#10 Tantei Opera Milky Holmes Second stage : 256 reviewed, 4 loli points
Top 10 Shota anime
#1 Kuroshitsuji
533 reviewed, 13 shota points
#2 Kuroshistuji II
335 reviewed, 11 shota points
#3 Nabari No Ou
189 reviewed, 7 shota points
52 reviewed, 5 shota points
188 reviewed, 4 shota points
#6 Kanokon : 216 reviewed, 2 shota points
#7 Wandaba Style : 6 reviewed, 2 shota points
#8 Tegami Bachi REVERSE : 130 reviewed, 1 shota points
#9 Kanokon OVA : 58 reviewed, 1 shota points
#10 Otogi-Jūshi Akazukin : 24 reviewed, 1 shota points