We recently told you that Good Smile was running a contest to determine 2014's Snow Miku design - well, the results are in. Are you ready for a new Snow Miku?
That's right, this year our magical girl Miku is a witch - and an adorable one, at that. She was entry number eight, while her companion, a bunny whose scarf is intended to resemble Miku's ponytail, was number seven.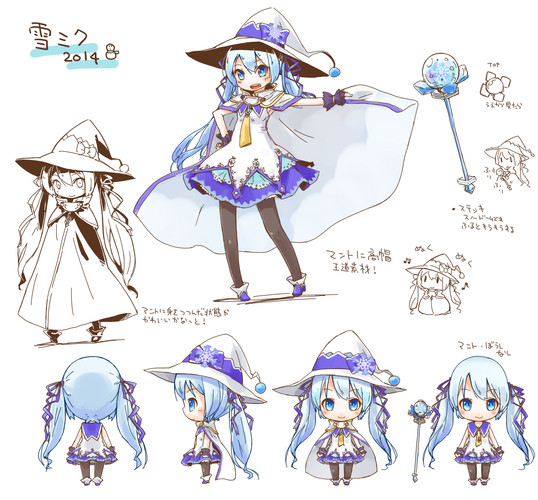 What do you think of the newest Miku?
Via Japan Otaku Channel, Tomopop
-------
Amanda Rush is the Associate Editor for Ani.Me and contributor for OtakuCollectionDX. She swears in the middle of the night on Twitter as @TheAnimaven.