"Madoka Magica New Feature: Rebellion" to be screened in France, US and Canada this year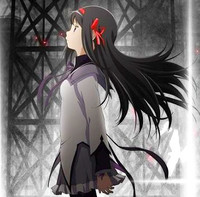 Outside of Anime Expo, another convention has been host to its own wave of news in the French Japan Expo, currently underway in Paris. Not to be outdone by the wave of news coming out of AX, Aniplex Japan had more news for fans of smash hit Madoka Magica, as the studio has confirmed via report from Anime!Anime! that the third film will be screened in France on November 16th after the Japanese premiere in October, with the US and Canadian premieres following thereafter before the end of the year. The announcement was capped off by a new teaser trailer shown at the announcement event that debuted in Japan on Saturday.
The film will officially be called Gekijō-ban Mahō Shōjo Madoka Magica Shinpen: Hangyaku no Monogatari, or Madoka Magica New Feature: Rebellion. ClariS and Kalafina will return to sing the theme songs while advance tickets are currently on sale in Japan which include bonus items such as a clearfile and a bonus illustrated card for the first wave of tickets. Following the trend of the first two films, Aniplex also aims to screen the third film on a worldwide basis outside of the already mentioned territories. With the news of the third film getting a North American release, who's excited to finally see the last film in the trilogy?
Images: (C)Magica Quartet/Aniplex・Madoka Movie Project Rebellion
---
Humberto Saabedra is the Owner of AnimeNews.biz, Editor-in-Chief of PhoneNews.com and an occasional columnist for Ani.me. He can also be found musing on things (and Nico Robin) at @AnimeNewsdotbiz