The 2nd single from Universal Music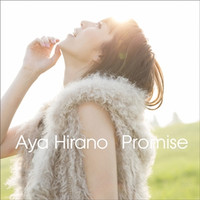 Universal Music Japan posted a short version promotional video for popular voice actress/singer Aya Hirano's latest single "Promise" on its official YouTube channel today. The song is featured as the insert song for the upcoming live-action film Kitakitsune Monogatari: The 35th Anniversary Renewal Edition.
Hirano, who was best known as the voice of Haruhi Suzumiya in the Haruhi Suzumiya anime series, made her debut as a singer with 1st single "Breakthrough" from Lantis in March 2006 and released many hit singles including "Bouken Desho Desho?" (April 2006, The Melancholy of Haruhi Suzumiya OP) and "Super Driver" (June 2009, The Melancholy of Haruhi Suzumiya: 2009 Edition OP) from the company. In 2012, she moved to Universal Music Japan and released the 1st single from the company, "TOxxxIC" with the infamous PV in February 2013.
Her 2nd single (12th in total) from Universal Music Japan's "Universal Sigma" label, "Promise" will be
released in Japan on October 9. The CD single also contains another insert song for the film by her,
"Takaramono." The film Kitakitsune Monogatari hits Japanese theaters on October 19.
"Promise" short PV
1st edition CD cover
Normal edition CD cover
"Kitakitsune Monogatari: The 35th Anniversary Renewal Edition" trailer
Source: Otasuke
© 2011 Aya Hirano Official Website