The winter anime season at Crunchyroll gets a lift from the addition of THE PILOT'S LOVE SONG. This fantasy romance functions as a prequel of sorts to The Princess and the Pilot anime saga based on the light novels by Koroku Inumura and is set in the same universe and features a different set of protagonists.
THE PILOT'S LOVE SONG is set to broadcast every Monday starting on January 6 at 7:00 am Pacific Time for its premium members. Free users will be able to view this series one (1) week after initial broadcast on Crunchyroll. More information can be found on www.crunchyroll.com/hikushi.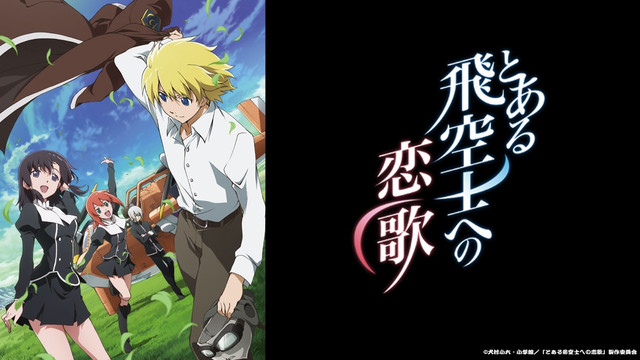 Story
"As a beautiful daughter of the noble family del Moral, Fana was proposed by Prince Carlo, who is the crown prince of their country Levamme. However, since Levamme is at war with Amatsuvian, the marriage had to wait until the war ends. Meanwhile, as a bestado, the lowest caste in Levamme, Charles had always dreamed of flying and eventually became the ace pilot of the air force. Although he was often mistreated, a glorious chance came about when the Amatsuvian bombarded del Moral's home in order to get rid of the future empress. Charles was then entrusted with the top secret mission of delivering the princess to the prince."
THE PILOT'S LOVE SONG will be available to users in the following territories: United States of America, Canada, South Africa, Australia, New Zealand, Central America, South America, United Kingdom, Ireland, German speaking Europe, Sweden, Norway, Finland, and Denmark.
---------
Patrick Macias is editor in chief of Crunchyroll News. He is also the editor of Otaku USA magazine. Check out his blog at http://patrickmacias.blogs.com