The official Crunchyroll panel at Otakon today had but a single anime announcement, but wow, was it a doozy: the full catalog of CLAMP's Card Captor Sakura anime will begin streaming soon! Expect 70 episodes in all to drop on Tuesday, 8/12 at 6pm PST. Magical girl fans can expect the 1998 series subtitled in full, along with the English dub episodes as produced.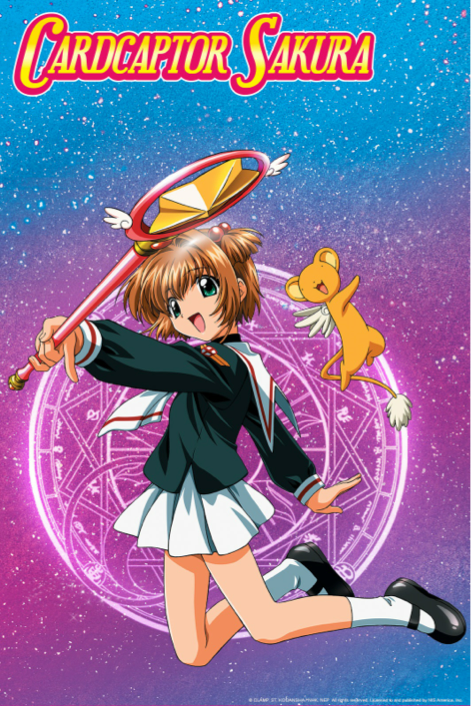 Story
Ten-year-old Sakura lives a pretty normal life with her older brother, Toya, and widowed father, Fujitaka. Or she did, until the day she returned home from school to discover a glowing book in her father's study. After opening the book and releasing the cards within, Sakura is tasked with collecting each of these magical cards, while trying to live the life of a normal fourth grader. In the monumental task of collecting all the cards, Sakura must rely on her friends and family, and decide what she finds most important in life.
After a harrowing journey to collect the cards and prove her worth as their master, Sakura finds herself in a whole new world of trouble as mysterious events begin to threaten the small town of Tomoeda. To make matters worse, Yukito seems to be having some unexplained troubles of his own. With no cards left on the loose, Sakura must form a special bond with her cards to quell each new disturbance, and discover what could possibly be causing them before the lives of Tomoeda's residents are damaged beyond repair!
Card Captor Sakura will be available to viewers in the USA and Canada