New adaptation features Light as an ordinary university student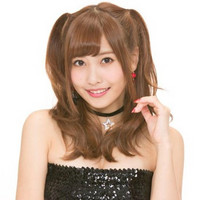 Following Masataka Kubota as Light Yagami, Kento Yamazaki as L, and Mio Yuuki as Near, more cast for the upcoming live-action TV drama adaptation of the Death Note manga series created by Tsugumi Ohba (story) and Takeshi Obata (art) have been revealed to Japanese media. 20-year-old fashion model/gravure idol Hinako Sano is set to play popular idol character Misa Amane.
The TV drama adaptation will feature the protagonist Light Yagami as an ordinary university student, instead of the genius high school student as he was illustrated in the beginning of the manga story. It is set to begin on Nihon TV and its affiliates at every Sunday night from this July.
Hinako Sano
Her first photo book "Hinako" published in October 2014
Photos from her 2015 calender
Announced main cast:
Light Yagami: Masataka Kubota
L: Kento Yamazaki
Near: Mio Yuuki
Misa Amane: Hinako Sano
Sayu Yagami: Reiko Fujiwara
Soichiro Yagami: Yutaka Matsusige
Akiko Himura: Megumi Seki
Touta Matsuda: Gouki Maeda
Shuichi Aizawa: Tomohisa Yuge
Kanzo Mogi: Jiro Sato
Watari: Kazuaki Hankai
(from left) Kento Yamazaki as L, Masataka Kubota as Light Yagami, Mio Yuuki as Near
via: Comic Natalie