Episodes 1-7 of "Wakakozake" available now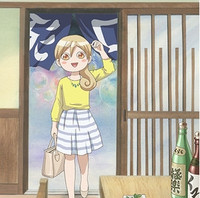 Hey guys!

Happy Monday and we've got some surprise announcements for you today!


First up, we've got another SIMULCAST coming with Wakakozake airing TODAY at 5pm with episodes 1-7, and a usual launch time of Sundays at 7:30am Pacific Time.


Wakakozake will be available to Crunchyroll members WORLDWIDE except for Japan.
Murasaki Wakako is a 26-year-old OL that loves nothing more than delicious food and drink.


Wakako's favorite thing to do for relaxation is to go off by herself after work and go to various places to eat and drink, even if she's never been there before. The moment Wakako is able to taste the pairing between the food she wants to eat and the perfect accompanying drink, the happy sound of "Pshuuu" leaves her lips. Now, then. Where shall we drink tonight?
* * * * *

We also have more J-Drama coming, with 99 Days with the Superstar, available NOW for Premium members, and 4 episodes launching each week for free members.


99 Days with the Superstar will be available to Crunchyroll members in the following territories: USA, Canada, Latin America, South Africa, Australia, New Zealand, and Europe (except for Russia).


Namiki Kohei is a 38-years old bachelor who has worked part time at a security company for twenty years. His boss is Saegusa Emiko, who assigns him the detail to bodyguard Han Yoo-Na. Yoo-Na is a South Korean superstar actress who has come to Japan to star in a drama series "Blank Memory"; her stay is for 99 days.