Begins streaming on 10/3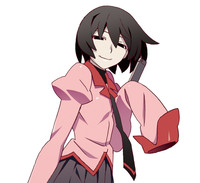 Another anime announcement came out of Anime Weekend Atlanta today in the form of Aniplex USA's OWARIMONOGATARI. This latest entry in the MONOGATARI series, OWARIMONOGATARI, is set to premiere exclusively on Crunchyroll starting on Saturday, October 3 at 10:00am Pacific Time. Subsequent episodes will air at 9:30am on Saturdays. For more information, visit www.crunchyroll.com/owarimonogatari.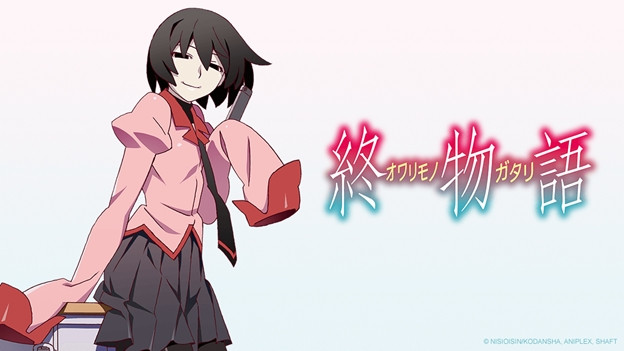 About OWARIMONOGATARI
As part of the MONOGATARI Final Season, OWARIMONOGATARI follows the events of Koyomi Araragi as he meets a transfer student that turns his world upside-down. Director Akiyuki Shimbou (Puella Magi Madoka Magica) returns along with animation studio SHAFT (Puella Magi Madoka Magica, Nisekoi) to produce the series.
During the month of October of his third year in high school, Koyomi Araragi is introduced to a transfer student named Ougi Oshino by his underclassman Kanbaru Suruga.

Ougi tells Koyomi that she has something she wishes to consult with him. When she draws the map of Naoestu High School, she finds something peculiar on the map of Naoetsu High School she draws.
This discovery reveals a tale that wasn't meant to be told, and this makes Koyomi's high school life totally different.
This is the story that brings to light "what" makes Koyomi Araragi.
This is the story that reveals the "beginning" of everything.
OWARIMONOGATARI will be available to Crunchyroll members in the following territories: North America, Central America, South America, United Kingdom, Ireland, Australia, and New Zealand.
------
Patrick Macias is editor in chief of Crunchyroll News and Otaku USA magazine. He is also the writer of HYPERSONIC music club, PARK Harajuku: Crisis Team!, and Paranoia Girls.