NTV president says, "Greater than originally anticipated."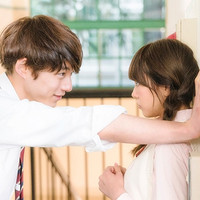 The live-action film adaptation of Momoko Kouda's Heroine Shikkaku (No Longer Heroine) shoujo manga has earned 2,330,681,230 yen on 1,991,543 admissions in 46 days since its release in Japan on September 19, becoming the top-grossing film adaptation of shoujo manga of this year so far. The previous record holder was Strobe Edge based on Io Sakisaka's 10-volume series, which was released in March and earned 2,320 million yen from its total domestic run.
On October 26 when it was confirmed that the film attracted 1.9 million audience in Japan, Okubo Yoshio, President of Nippon Television Holdings, Inc, said at his regular press conference, "The number of moviegoers is greater than originally anticipated." Nippon Television Network Corporation is the production organizer of the film. The Mirei Kiritani-starring film is expected to reach two million audience mark very soon.
"Heroine Shikkaku" trailer
Poster visual
Source: Movie Collection