If your discs are affected, there's a quick replacement procedure to go through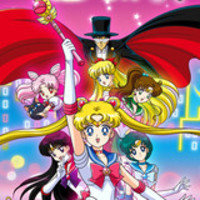 If you purchased Sailor Moon R Season 2 Set 2 and have had issues with audio syncing when viewing your precious Sailor Moon discs, you're entitled to a replacement courtesy of Viz Media.
Viz has just announced its replacement program plans in tandem with Warner Bros. Home Entertainment. WBHE will provide buyers with a free replacement for Disc 2 if they call into a special hotline at 800-553-6937 to provide personal information and be shipped a disc.
The audio issue happens during episode 80 of the series, and you can identify whether or not you have a faulty disc by checking the part numbers on both DVDs and Blu-Ray discs, as seen below.
[via Siliconera]
-------
Fueled by horror, rainbow-sugar-pixel-rushes, and video games, Brittany is a freelancer who thrives on surrealism and ultraviolence. Follow her on Twitter @MolotovCupcake and check out her portfolio for more.