What kind of games will come of this partnership? Awesome ones, hopefully!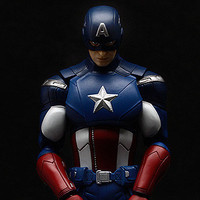 Square Enix and Marvel have joined forces to announce a special collaboration going forward that will find both companies joining together to created multiple games related to Marvel franchises.
From the video posted via Twitter, it looks like the first game is going to be based on the Avengers, but the exact details aren't known about what kind of game or project we'll be seeing here just yet.
Hopefuls were wanting some kind of new content in Kingdom Hearts 3, but that didn't seem to be the case. Crystal Dynamics and Eidos Montreal will be handling the game, from a tweet by Marvel, so we'll have to wait and see what's going to happen.
Big News: @SquareEnix and @Marvel announce a multi-game partnership leading with The Avengers project. #Reassemble pic.twitter.com/DS87Iuzk7G
— Square Enix (@SquareEnix) January 26, 2017
[via Shacknews]
-------
Fueled by horror, rainbow-sugar-pixel-rushes, and video games, Brittany is a freelancer who thrives on surrealism and ultraviolence. Follow her on Twitter @MolotovCupcake and check out her portfolio for more.