DLE's original anime has been aired in the midnight block of Tokyo MX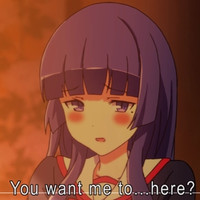 Following the 30-second trailer that has been viewed over 16,000 times in two weeks, Tokyo-based animation and entertainment company DLE's official YouTube channel has posted a 60-second third episode of its Henkei Shojo (Transformation Girls) series, featuring a new girl named Itsuki voiced by popular voice actress Kana Hanazawa (Kuroneko/Ryru Gojo in Oreimo, Kosaki Onodera in Nisekoi).
The short anime series features girls who can transform into machines. Following the first girl Haru (CV: M.A.O) and the second girl Rin (Enako), the fourth and fifth girls are scheduled to be revealed by the end of July and in August, respectively. The clips has been also aired randomly in the midnight block of Tokyo MX since July 1.
3rd episode "Itsuki" with English subtitles
Kana Hanazawa/Itsuki
---
1st episode "Haru"
2nd episode "Rin"
Theme song "Me-Chu-Pa-La" one chorus preview
Main visual
Source: "Henkei Shojo" official website
© 2017 Henkei Shojo Production Committee