The series has printed 66 million copies outside of Japan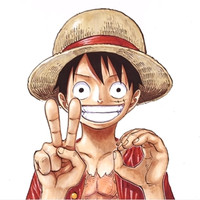 Eiichiro Oda's One Piece action adventure manga started its serialization in Shueisha's Weekly Shonen Jump in July 1997 and finally reached its 20th anniversary this week. To celebrate the anniverasry, the magazine's official YouTube channel has posted two special videos featuring readers in the real world and the characters' "Thank You" moments in the manga. In the latter, it is confirmed that the manga has printed 350 million copies in Japan and 66 million copies in over 43 countries/regions in the world.
"One Piece" 20th anniversary movie (30-second version)
"Thank you for your support" movie (80-second)
In addition, Japan Anniversary Association has officially recognized July 22 as "One Piece Day" since
the manga's first chapter was published in Weekly Shonen Jump's 34th issue of 1997 released in Japan
on July 22, 1997.
この1ヶ月のカウントダウン、そのゴールである明日7月22日は、
20年前にONE PIECEの連載が開始した、
まさに「ONE PIECEの誕生日」です。

本日、日本記念日協会により7月22日を「ONE PIECEの日」として認定していただきました!#OP20th pic.twitter.com/3724WX5t6B

— ONE PIECE スタッフ【公式】 (@Eiichiro_Staff) July 21, 2017
Covers of Weekly Shonen Jump 34th issue of 1997 and 33rd issule of 2017
via: "One Piece" franchise's official portal site "One Piece.com"