5th episode will be available on the web on October 24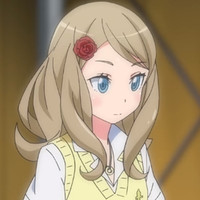 Following the previous four, Tokyo-based animation and entertainment company DLE's official YouTube channel today posted a 30-second trailer for the upcoming fifth episode of its Henkei Shojo (Transformation Girls) series, featuring a new girl named Arisa introduced by the second girl Rin (CV: Enako).
The fifth episode of the short anime series featuring girls who can transform into machines is scheduled to be posted on the web on October 24.
In the clip, it was confirmed that Arisa is voiced by an "ex-top idol M.S." Her photo on the recording day
(September 28), not showing her face, was already posted on the franchise's official PR Twitter. Can you
guess who she is?
変形少女♯5ありさの収録しました!
ありさの声優さんをチラ見せしちゃいます♪
はやく発表したいなーっ((((o゚▽゚)o))) https://t.co/cgbU5Aozrp  #変形少女 #henkeigirls #变形女孩 pic.twitter.com/r4lU4mbNrm

— 変形少女@広報担当ひろみ (@henkeigirls) 2017年9月28日
---
1st episode "Haru"
2nd episode "Rin"
3rd episode "Itsuki"
4th episode "Nana"
Main visual
Source: "Henkei Shojo" official website
© 2017 Henkei Shojo Production Committee