can Oguri shun be TAMAKI??? wahahaha.... he's soooo cute!!!
shida mirai - haruhi
miura haruma - tamaki
kanata hongo - kyouya
new child actor - huni
open casting - kaoruxhikari
oguri shun - mori



I say Teppei and Toma can be good actors of the Hitachiin twins they so look alike
anikatsubey
wrote:
shida mirai - haruhi
miura haruma - tamaki
kanata hongo - kyouya
new child actor - huni
open casting - kaoruxhikari
oguri shun - mori
i like the casting. :)
esp. MIURA HARUMA as tamaki. haha. :))
i totally agree with junno as tamaki and oguri shun as mori. they would both fit the characters really well
I totally agree with Horikita Maki taking the role of Haruhi she's awesome
I don't really care who the character for Haruhi is, if they actually make one, but I found Maki's acting in Hana Kimi a little stiff and plain, but I do love that series.

I don't think Oguri Shun and Ikuta Toma would be included because then it'd really just be like a new Hana Kimi.

I believe the producers would choose real twins because in both the manga and anime, they have the Kaoru and Hikari game, so they have to be related. The Izaki twins suit it. But they could go for even newer actors.

Shirota Yuu, in my opinion, would be best for Mori since he's so tall, and he can easily pick someone up.

But everyone really is just putting a lot of Johnny's into this because of their looks. The acting skills are important.

Also, the part about Kamiki as Honey, that was because there were rumours from 2006, and back then he was still short and completely cute. I think they would go with a new actor for the role.

For Kyouya, I think that Hiro and Shota would both be great, but personally I like Shota. I just see Hiro as more of an open character in all of his roles, where he's laid back.

But I really think that if they were to make a drama adaption, they would use actors with little experience, like a lot of the adaptions. I still think it's a while off since the manga isn't even finished yet, but might end soon, since it has Haruhi realizing feminine feelings. c: (Can read it translated without downloading on onemanga.com)
Koike Teppei and Ikuta Toma as Hikaru & Kaoru. They kinda look the same dont you think? Well thats my opinion.
Koike Teppei
Ikuta Toma
I really do think they look alike XD
i don't like oguri shun. i personally think he's too overrated.
but maki as haruhi would be a sure for me.
ikuta toma and teppei can play the twins together
they somehow resembles each other a bit.
lorriix
wrote:
ikuta toma and teppei can play the twins together
they somehow resembles each other a bit.
true! I say Toma should roleplay as Hikaru!! XDD
mina..this is just my opinion ne...!
.........tamaki souo role-junno(yukan club)
..........kyouya otori-mukai osamu(hachimitsu to clover)
..........mori senpai-tamaki hiroshi(nodame cantabile)
..........honey-senpai role-
1.yuri chinen
or
2.yamada ryosuke
...........kouru & hikaru role-
gome idun have any idea...
...........haruhi role
1.karina(bambino)
2.maki(hanakimi)
3. minami(yukan club)
and........
4.ueno juri(nodame cantabile)
omg
THE BEST CAST EVER
!!!!!!!
HashibaFallon
wrote:
quiet_pple
wrote:
This is what I think
I think this is a awesome cast, and I think it would be great if they were the ones playing the parts.

:O omg I LOVE the fact that haninozuka yasuchika (honey's lil bro) is going to be played by Hongo Kanata X3!!! I mean... who could be a better person for the role? >:3 I think it suits him since he's cute and yet he's so quiet and moody-ish ~
i was kinda sad that only one person mentioned kanata, haha :3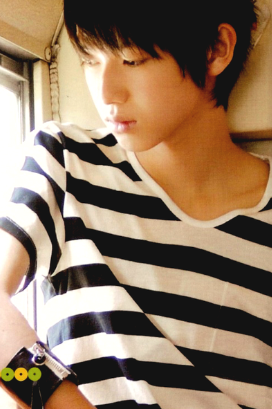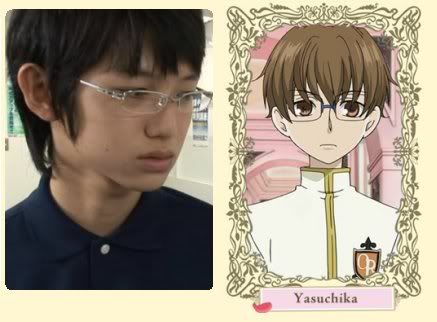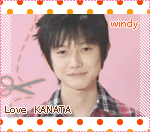 <3
mine's kinda weird
maki=haruhi
yamapi=tamaki
miura haruma=kyouya
shun oguri=mori
yuri chinen=hunny
ikuta toma and koike teppei = hikaru and kaoru