Fujioka Haruhi - Horikita Maki (everyone seems to like her as Haruhi and I can't think of anyone better)
Suou Tamaki -
Matsumoto Jun
(my 1st choice was Teppei Koike, but hes too short I think for this role. Perhaps the anime seiyuu could also play this role as someone mentioned before. I haven't seen him act though.)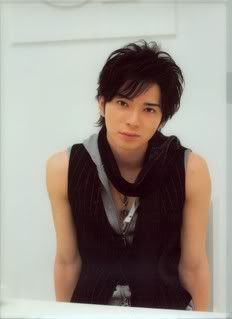 Now that I think about it though,
Ikuta Toma
might play Tamaki pretty well. He's hilarious, so I think itd work out.
Ootori Kyouya -
Nishikido Ryo
(2nd choice - Hiro Mizushima)
Morinozuka Takashi -
Hayami Mokomichi
Haninozuka Mitsukuni (Honey) -
Chinen Yuuri
(duh! Most adorable person alive)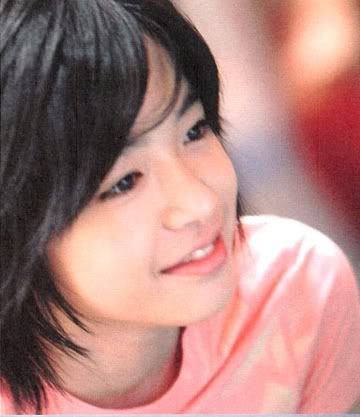 Hitachiin Hikaru & Kaoru -
Teppei Koike
(I would put Ikuta Toma as his twin, but toma is taller & older. they do look alike though, only teppei is cuter)
One of Kyouya's Brothers -
Kaname Jun
Umehito Nekozawa -
Matsuyama Kenichi
:ph34r:
Kanako Kasugazaki - Ishihara Satomi
Shiro Takaoji - Ryosuke Yamada (I would say Kanata Hongo, but I think he's too old for the part.)
Ritsu Kasanoda - I think it would be rude for me to chose someone to play the part of a character with a "scary face." Lol.
Éclair Tonnerre - Ichikawa Yui
I also think that
Aiba Hiroki
and
Mizushima Hiro
should be somewhere in this show.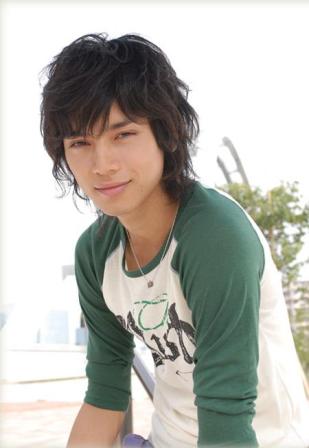 (I had the hardest time choosing for Tamaki. He needs a very special actor to play his part.)