chinky_sonny
wrote:
moxman
wrote:
Okay. i would like to share some pics i saw while driving in the philippines.
*note* i wasnt the photographer but i passed this on the road as it happened.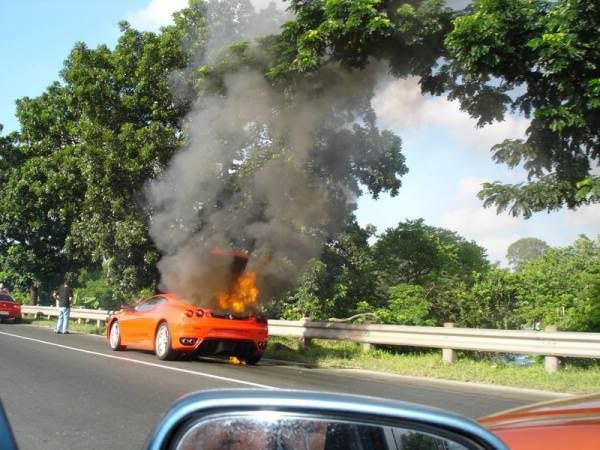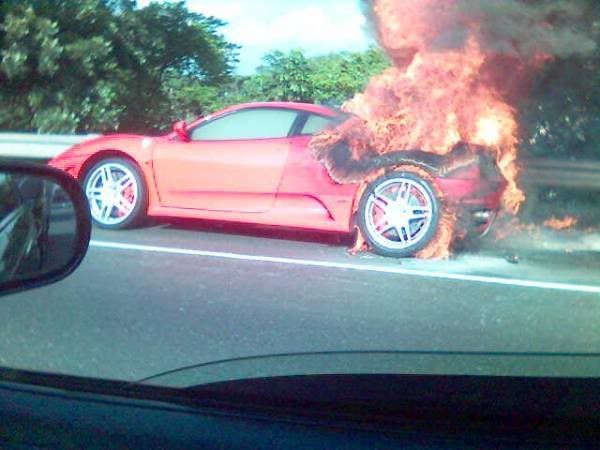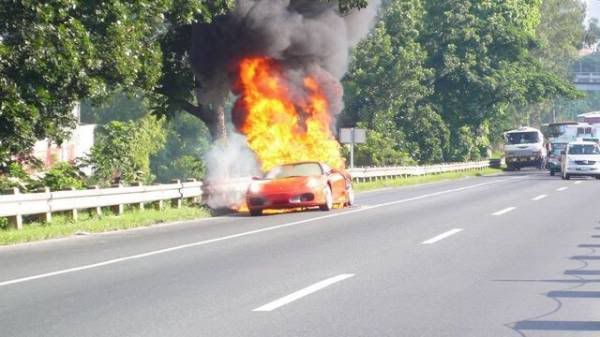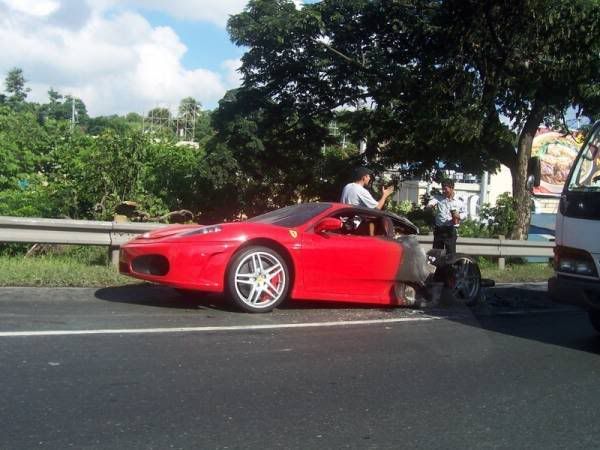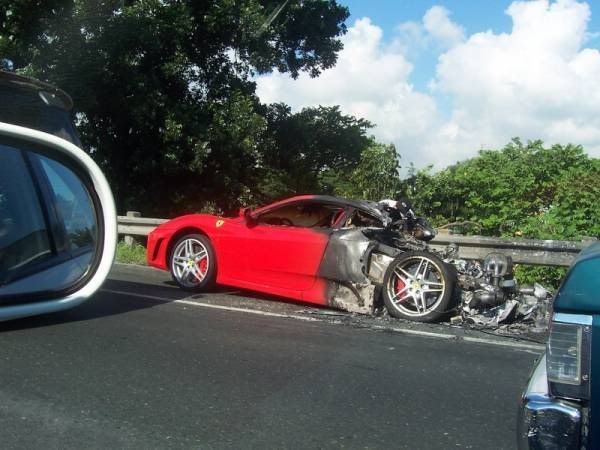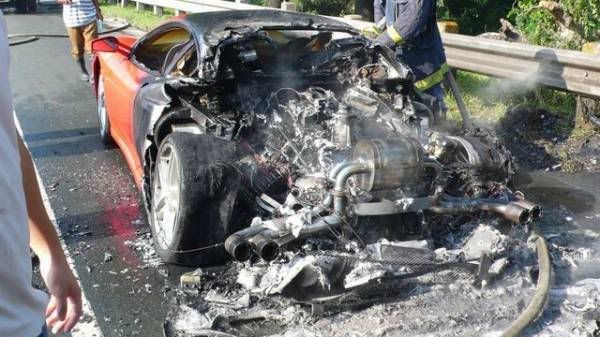 wait .. i want to investigate... where is the fuel tank located?
It seems that ferrari made a design flaw for the schumacher F430. There are several incidents around the world where a ferrari F430 burns at the engine compartment.
from what i've read, The oil line was positioned too close to the engine block. and when the engine goes hot due to driving the car for too long. the oil line melts, then the oil catches fire, then goes to the fuel line then poof! car gone in a matter of minutes! that's what you get when you have carbon fiber for a car body. It just turns to dust.