LOL no offense but...there is only 1 person that cud pawn all the characters u mentiond without breaking a sweat...not even if they go all toghether
Haruhi Suzumiya (涼宮 ハルヒ, Suzumiya Haruhi
?) is the title character of the Haruhi Suzumiya series, which includes two manga and an anime based on the original light novels. She is founder of, and recruiter for, the SOS Brigade and is responsible for organizing all of their activities.
Inherently she has the power to change, destroy, or create a new reality based on her inner desires and feelings
. Because of this ability she is the main focus of the Integrated Data Entity, the Agency, and an organization of future humans.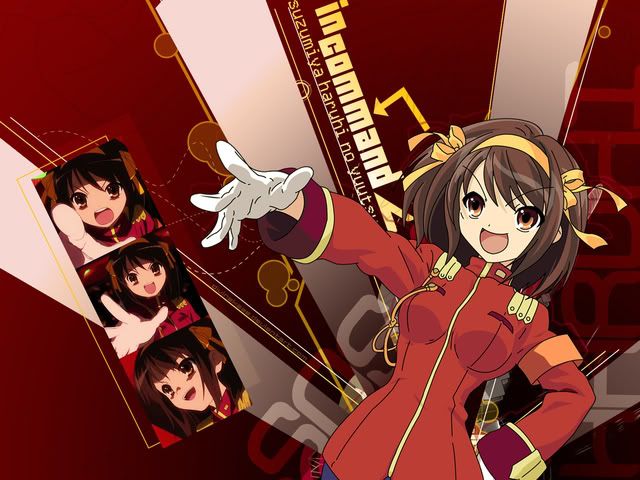 this means..she could destroy the world and rebuild it again anytime she wants any way she wants..she could wish she's the only existing thing in the UNIVERSE she can control data,time and space