in no particular orders..
kakashi -naruto
shinichi kudou -detective conan
heiji hattori -detective conan
shikamaru -naruto
dat main guy in saiunkoku monogatari, i think his name is Ryuu something (sorry i forgot!
Kitano Seichirou (Angel Densetsu)
Manaka Junpei (Ichigo 100%)
Lilim (Lilim Kiss)
Clare (Claymore)
Conan (Detective Conan)
Hmmm ------> Hard choice x]
1.) Akito Hayama [Kodomo no Omocha aka Kodocha]
2.) Sana Kurata [Kodomo no Omocha aka Kodocha]
3.) Natsume Hyūga [Gakuen Alice]
4.) Mitsukuni Haninozuka "Hunny" [Ouran High School Host Club]
5.) L [Death Note]
Alucard (Hellsing) - he's just so crazy, I love his massive smiles
Anderson (Hellsing) - Same reason as above
L (Deathnote) - Sit's on a chair nearly as badly as me.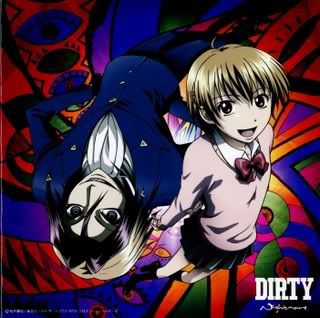 Neuro (Majin Tantei Nougami Neuro) - Interesting personality. He seems to always be upside down.
Nabeshin (Excel saga? One episode of hyate combat butler?) - Crazy afro director dude, pulls ak47's out of his hair.
Hmmmm let's see....


1. Kaname Kuran from Vampire Knight. He's intelligent, strong and cool. (Weeeeeeeeeeeee!)

2. Ren Tsuruga from Skip Beat. He's awsome with his acting skills and slyness.

3. Ulquiorra from Bleach. He's an almighty Espada and he's not an asshole...enough said.

4. Kyoko Mogami from Skip Beat. She's a strong, smart and determined main character! She's got demons too!

5.Ayuzawa Misaki from Kaichou wa Maid-sama!. She's a strong girl, physically and mentally. Doesn't make too many bad decisions like most female main characters.
uhh......not in order...
1. Lelouch Lamperouge (Code Geass)
2. Tamaki Suou (Ouran High school Host Club)
3. Izumi Rio (Full Moon wo Sagashite)
4. Mukuro (Katekyo Hitman Reborn)
5. Haruhi Fujioka (Ouran)
elric brothers- full metal
ryoma echizen- prince of tennis
yuki cross- vapire knight
seshoumaru- inuyasha
kunimitsu tezuka prince of tennis
Kyoda Iida from Jiraishin. He's hot, intelligent, level headed, an amazing detective and his personality is amazing.
Eriko Aizawa from Jiraishin. She's nice, intelligent, Kyoda's partner, and pretty.
Fran from Franken Fran. She's a genius, eccentric, has a good heart, an amazing surgeon/ mad scientist, and lovable.
Dr. Tenma from Monster. He's also a genius and a kick ass neurosurgeon, kind, determined and kick ass.
That's all I can think of for now.
1. Saint Seiya from Saint Seiya
2. Katsumi Kenshiro from Fist of North Star
3. Ume from City Hunter (Big, blind, bold guy who pulled bazooka out of nowhere)
zero kiriyuu - vampire knight
amu hinamori - shugo chara
kuroboshi - bloody kiss
ikuto - shugo chara
yuuki - vampire knight
zero kiryu-vampire knight
kiba inuzuka-naruto
leo aoi-beast master
kyo Sohma- Fruits Basket
igrarashi rakuto-wild ones
Kaname(vampire knight)
Zero(vampire knight)
Athrun(Gundam seed Destiny)
Ryoma(prince of tennis)
Sasuke(naruto)
1. Kiryuu Zero (Vampire Knight)
2. Kouro (Love Monster)
3. Kuran Kaname (Vampire Knight)
4. Takuma Ichijou (Vampire Knight)
5. Soujiro Seta (Rurouni Kenshin)
1. pretty face
2. video girl ai
3.MX0
4. ichigo 100%
5. from far away