Nakahara Sunako. she's awesome.
Tie between Izumi Konata, Suzumiya Haruhi, Nagato Yuki, Asahina Mikuru and Shana
Revy (Black Lagoon)

Just love what she wears.
She's the shoot first ask questions later kind of person.
She speaks broken english and that's just really funny.
XD Setsuna Sakurazaki all the way for me!
sillysia63377
Mmm...I have so many...its hard to choose one.
kazoy1000
wrote:
I'd go for
Rena
Higurashi no Naku Koro ni
like wise and I'd like to add Anna Kyoyama from Shaman King and Hinata Hyuga from Naruto
creak
that's easy :3
osaka
if Haruhi is god, she's Jesus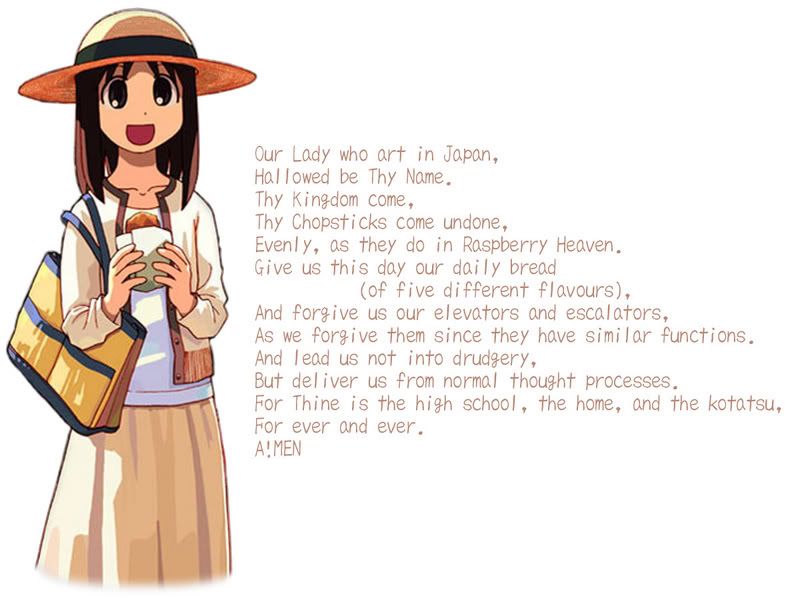 *goes back to lurk mode*
Um...Shana from Shakugan no Shana or Kotori from Da Capo.
Koizumi Risa (lovely complex)
SUnako-chan??( from Wallflower, forgot the japanese Title)
... wow i think Haruhi from Ouran high cause she have a unique style and Haruhi from The Melancholy of Haruhi Suzumiya cause she way way awesome
shana or katsura(the normal one, not in killer mode) ^^