wow really guys? i didnt look through every single page but no ones mentioned Kagami Junichirou ???(DENPA KYOUSHI) dudes a BA teacher lol and his goals to get his students to drop out. this is his goal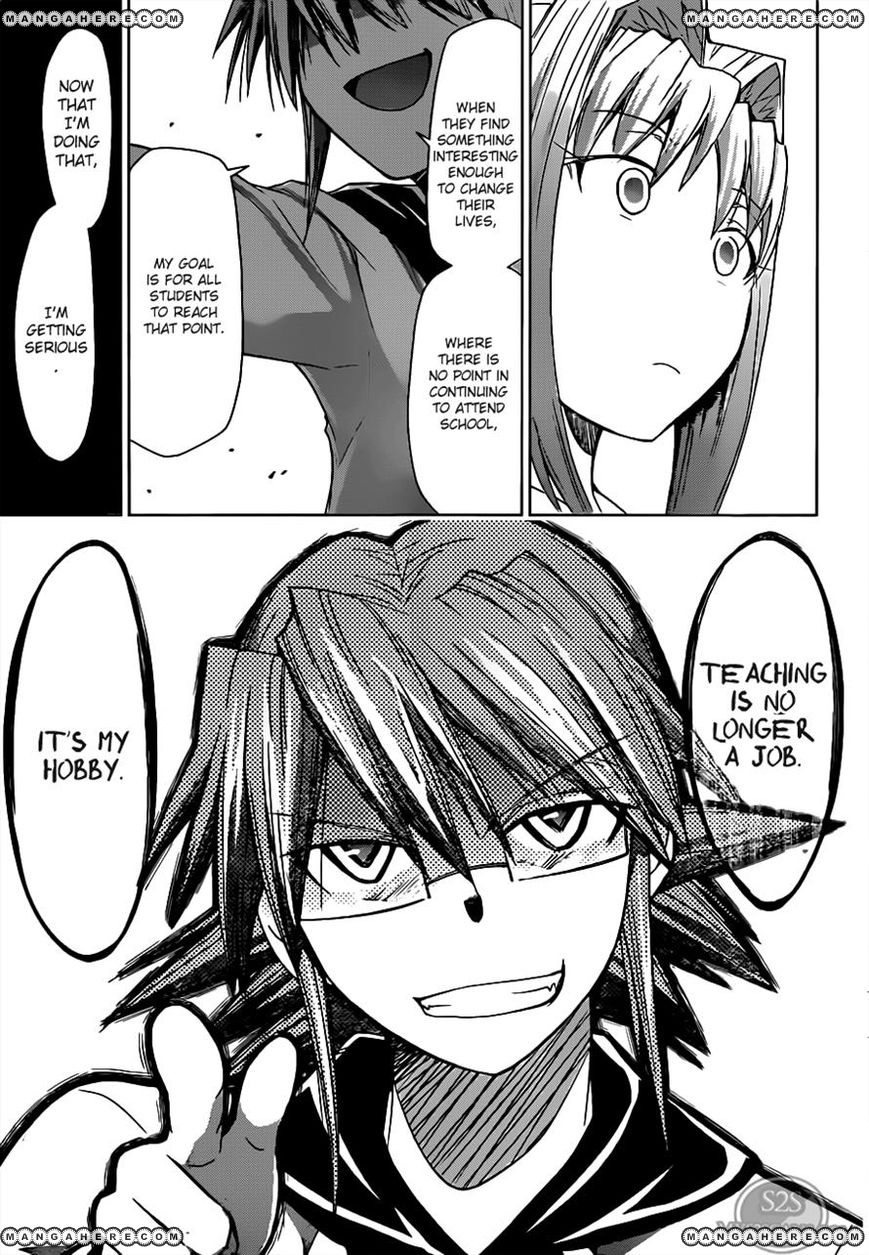 seems legit. lol
salamandoe
random characters that both do and don't really suit a teacher roll, Ikaros - Sora no otoshimono for example, if you've seen near end season 2, you know what i'm talking about!, Lelouch - Code geass, Konata (i know other people mentiond her but c'mon, it'd be epic), Silica - sword art online, (can you even imagine her teaching?), Eucliwood - Kore wa zombie desu ka?, Okabe - Steins;gate,
Okabe from Steins;gate! xD that would be awesome.
The teacher from Air Gear
Yu Narukami. The picture explains it all for me XD
Haruhi Suzumiya and Kyon as her assistant teacher
GrotesqueQueen
wrote
:

Ginpachi-sensei!
just imagine a teacher who is eating lollipop while in class! that would be totally awesome and crazy as hell!! and considering his easy-going and lazy ass attitude, it's just perfect :D

I agree. Ginpachi-sensei would be great. Especially if all of Kabuki-cho were our classmates. It would probably be the one time I'd ever say I loved going to school.
LOL! I'd pick Ginpachi-sensei too and I would want to be in this class!
The second character to be my teacher would be Zura! "Zura-sensei janai! Katsura da!"
Sailor Candy Moderator
alexwithcandy
amy or sailor mercury
It would have to be the Major, from GiTS, since if I'm going to be taught, I want the teacher to be someone with brains to teach a subject, and leadership skills to keep a classroom in line and engaged with the subject...
swordstyle
Kota from Beezlebub. I think I could learn a lot from him.