kairi , sora , roxas , and axel
Roxas (Riku 2nd, Cloud 3rd, Sephiroth 4th)>i know cloud and sephiroth are from FFVII but they were put in KH anyways
I really like Roxas, even though I know little about him. Sora's pretty sweet, too. ^^
bdt2
Sora. He was a little girl in the first one, but he grew some balls in the 2nd. And from watching the hidden scene looks like there'll be a 3rd one. But supposedly Sora, Kairi, and Riku aren't going to be in it. Hmmm. Also the video showed what looks like Sora being frozen so I guess he's dead.

Sora's forms were awesome and just being able to hold 2 Keyblades was badass!
mine has to be the moogle!!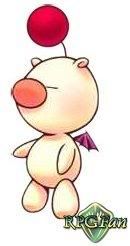 ...I like Riku the best. <3

But then again, I also think Namine is cool, so I guess I can't decide between the two.
favorites? hmm.. thats a tough one there.. well. i think i would have to go with.... goofy. =]
I DECLARE.
ON BEHALF OF MYSELF;;
That, Donald Duck is the best! Hehe.
Roxas! followed closely by Axel and Zexion.