sakurafan318
wrote:
American
Idol contestant
Danny Noriega
Korean
Super Junior's
Kim HeeChul
Japanese
actor/singer
Hiroki Aiba
(
not so much but he always reminds me of Danny & HeeChul
)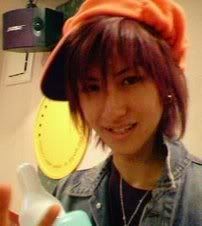 OH MY GOD! Now finally, I know who Danny reminded me of!
That nagging feeling, when you know he looks like some one familiar but who!
I would sit watch American Idol and I would try to think of it.
Thank you now I know!