A thread for gif animations. Forget the anime section, you can post a gif of anything. Gif away.


mod edit: please don't post glitchy gifs. If it doesn't look right after you post it, please delete it and find a fix and re-post the fixed gif.

Also, gifs can cause slow page load times--so a whole page of gifs can be especially slow. To keep that to a minimum, please include only one gif per post.. --lorreen
I thought it was rather cool
monkey-of-evil720
wrote:
so your just simply saying anime boobs arnt you. im gonna have to say this.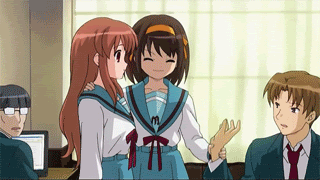 And it isn't just boobs.

edsa has been emo lately
was wrong edsa. need a hug ?
there, oppai missiles gif
Plagiarize
wrote: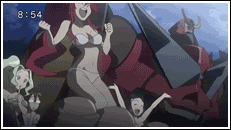 Things seems to have turned quite ecchi
couldnt stop laughing lol
my ava as well makes me crack up
Can some one make a GIF of Domyoji and Makino from the anime

"Hana Yori Dango"?





Thanks

.
this is the first one i have ever made.
now this one was ok...
well one wasnt a animation but if someone can turn it into one i woould be happy