i have many interests....
I LOVE Sudoku....I can stay up until 3am playing it on my PS3 and books.
I like to read books by Harlen Coben, Dean Koontz and James Peterson when I travel.
I love to travel, but I have only travel within US only, because I have nobody to travel with me.
I love Philosophy, to critique. But recently my interest gone down because some of the people I talk to never understands my point of view when i bring it up.
I LOVE to cook, so all of my friends would always come and I would cook for them and get them chunky. But baking is my forte
I love to web design, I help a lot of my friends web pages on mysapce.
I love to go out to eat and try new restaurants.
I have interests in small bottoles of liquor so I have a collection...
And...
I love Sharing....Hence that is why i'm trying to upload all my dramas as fast as i can. i can't upload my anime collection since it's all up here so far xD
here are three of my dishes
Vermicelli "Salad"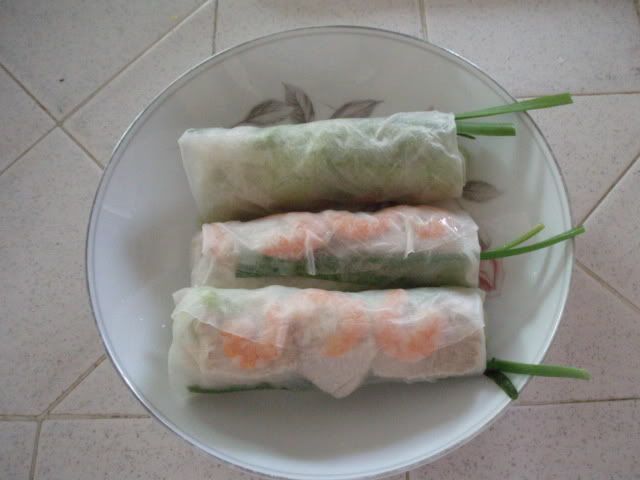 SpringRoll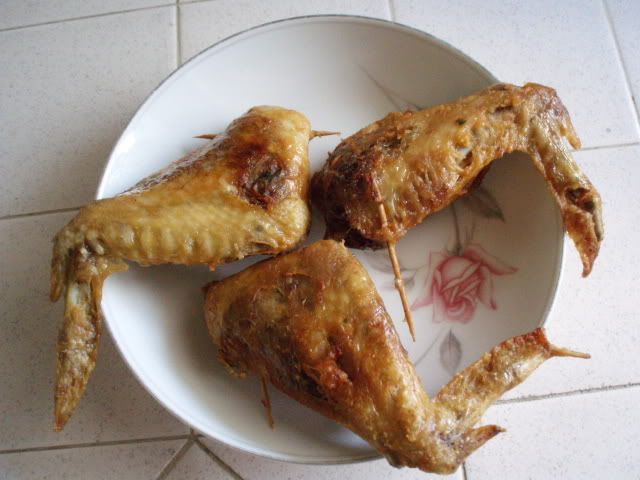 Stuffed Chicken Wings
edit: oh yeah...also, i love watching Movies xD