i luv them all..
but my fav is..
teukie oppa..
siwon oppa..
donghae oppa..
kyuhyun oppa..
kibum oppa..
kangin oppa..
I LUV ALL SUJU MEMBER..
Donghae, Ryeowook, Kyuhyun, and Siwon. <3
Member
o-o...HEECHUL AND EUNHYUK FOOORR DAAA WINNNNZ!~ XDDD
(In my opinion, lol)
Member
EUNHYUK!!!!
he's so cute and funny and he really really cares about the other members aww~ x3
HANKYUNG
SUNGMIN
DONGHAE
EETEUK
hmm.. DongHae cos hes the only one that I thought didn't look that weird in that 'Happiness' video. & then Kibum.. and maybe the fat one nexxt :D.
DongHae Oppa is thee bestest. *-*
Member
but from what i've seen, i like hankyung and heechul loll hankyung is sooo innocent and cute and heechul is friggin hilarious lol <3 i like han-chul couple XD so cuteee

so...

~Hankyung
~heechul
~donghae (ADORABLE!!! but his chinese really bothers me rofl)
~eunhyuk (lol i love him and heechul MCing on shows lol~he's uber cute too :)

i like all of them really, and suju wouldnt be anything without even one of the members, but these ones kinda stuck out more cuz they were...different? lol especially hanchul x] my two fav <3
Member
SUNGMIN!! love everything about him!!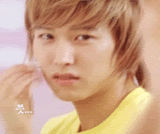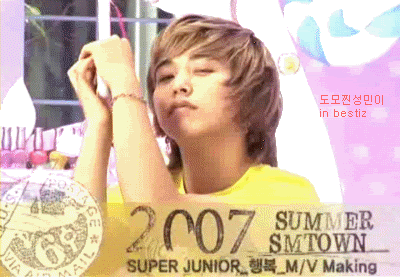 Sungmin. Freaking adorable.
I love each and every one of them, though.
Kyuhyun FTW!!! I love his voice. It's the best...
And maybe Kim Bum next because he is just so cute!!!