scarycatsscaringcats
wrote:
Archangel768
wrote:
My Gundam Seed Boxset was worth $150 brand new.
overall my anime collection just reached over $1050 worth if they were all brand new that is.
if i tried to sell them now it would be less. they are in good condition tho.
oh and these are Australian $$$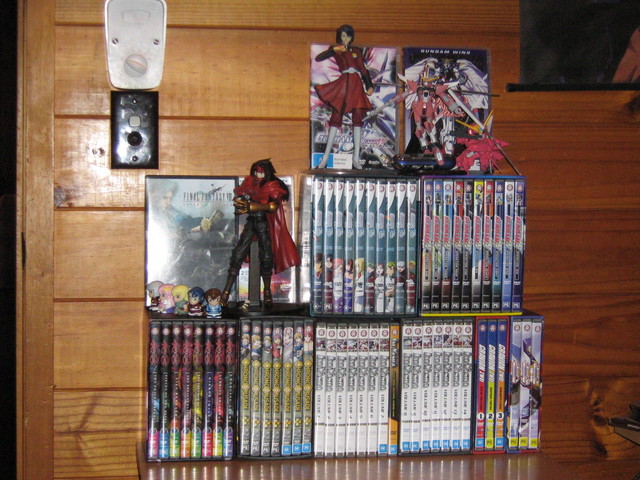 whoa...
that sure's expensive...
I want them
On the topic
Vongolia ring set from hitman reborn worth $40
5 anime poster $25
50 manga books (total about $450)
Gundam seed destiny strike freedom burst mode model ($150)
4 fanart book $38
Final fantasy 7 collection book $40
Gundam 00 ps2 ($70)
Bleach heat of soul psp ($ 50)
Final fantasy crisis core psp ($45)
Gundam seed desting Omni vs Zaft $15
3 anime t-shirt $80
Yugioh cards $800(last time i used to play them now throw away)
Anime cosplay costume $110
Gundam seed destiny dvd about $120
All together is about $2033
I still planning to go buy some from anime later once i save another $100