Just like Alizabel, though I didn't even last till 2/3. I have tried to watch it three times - my first attempt ended at episode 4, second at ~11 and third at seventeenth episode. I don't think I'll try to watch it ever again. It simply made me mad, both for lack of plot and taking the best bits from all the previous Gundams, while offering nothing new. The characters where, as far as I remember, pretty shallow, even for mecha series. Overall, it's far from being a good anime (imho), an even further from the best.
You can pretty much tell real mech fans from noobs based on how they line up on this one. lol

ps. Go watch Robotech or something decent, kids (They don't use plot hax to keep people alive)
BEST ANIME EVER!
100/100! wOOt!
It definately has some of the best Gundam I've seen in a Gundam series (Blitz Gundam FTW!) but WAY to much drama and DESTINY's repeat use of character models was just plain stupid
Its good.
Definitely not as good as Gundam Wing.
But its good, regardless. Just good.

I LOVE IT GUNDAM SEED / DESTINY


In 2009.......... There will be a movie about gudam seed ......

I can't wait !!!!!!!!!!!!!!!!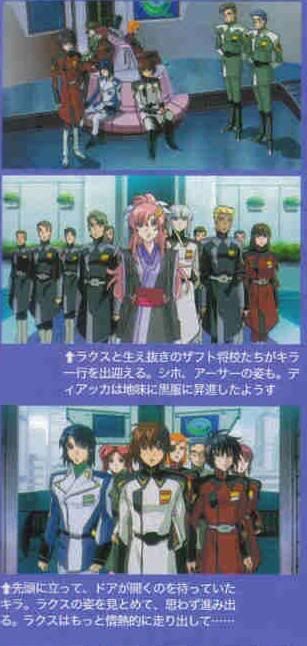 its an OK anime.
first series was the best..and then
Gundam 00 is the best by far.
you've gotta broaden your horizons man...
as for the anime, i've seen better... really better and when i mean better i mean like any other gundam series is better.

hey thats my opinion and others surely have different ones...
it was amazing!!!!! till destiny came fucked everything up! there should be a third gundam seed for everyone sakes but Seed was good sucks I only have only 6 volumes out of 10
the main plot is just great! A
9.5/10
!! everything just connects! claiming he is the ultimate coordinator
definitely one of the best anime
yeapp! destiny really f***** it!
if only they made a third season which mainly focus on the main character of GS, kira yamato!!
Good character and mecha design, pretty good plot, fighting scenes are nicely done = good stuff

But their recap eps pisses me off.