Orochimaru, he's the true villian.
Member
JIRAIYA!! he is so cool and has different sorts of funny ideas,..and his book that Kakashi always reads,..haha

I also like TSUNADE,..she can beat the crap out of the guys,..nice Ü
Member
Jiraiya by far he is the best even if he is a perv
Member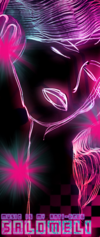 Tsunade is the best female char in Naruto! :D
Love her!
<3
I almost picked Jiraiya... but I stopped myself and picked Orochimaru. XD <3
My favorite is Jiraiya!! That is why I was so sad when he died!!
Omg, so hard 2 choose! Btw, I love all of the Sannin...
sasukeitachifan415
idk! i can't pick! i luv them all!!!!!!

orochimaru's cool, tsunade kick's ass, and cmon! it's freakin pervy sage!

Edited, do not double post. Use the edit button. - HazyMonsoon
Orouchimaru
Because his very intelligent, witty, and very cunning