MHFU (Monster Hunter Freedom Unite)!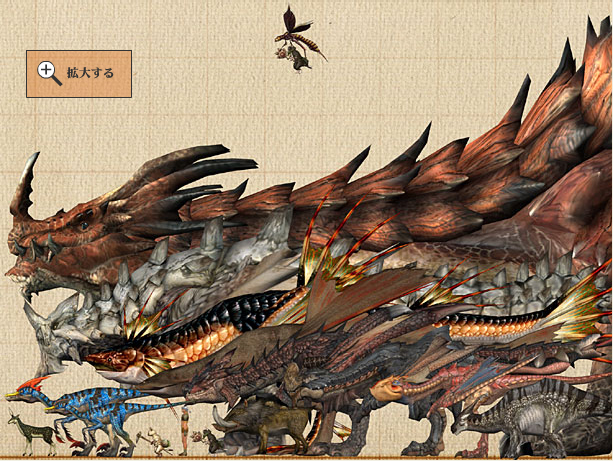 Just take a look at
some
of the mosters in this picture! These are only just a fraction of the monster mayhem in MHFU!
I was introduced to this game by a college classmate playing with his friend. The friend lend me his game, and I couldn't stop playing it!
Of course, I bought myself a copy of the game and gave his copy back lol.