DarkYuri
wrote:
Yes, and overly girly girls with enormous breasts.
also that.
Inoue Orihime from Bleach
CAGALLi from GUNDAM SEED. hahaa. i so hate her . pwaha .
now i hate Yuki (V.K.) the most....
Orihime from bleach. She is so bitchy.
Rukia from Bleach. She! is soo bitchy.
i hate caroline's (paradise kiss) attitude.
sailor moon character... she's stupid
ORIHIME.., haha.. sorry fans.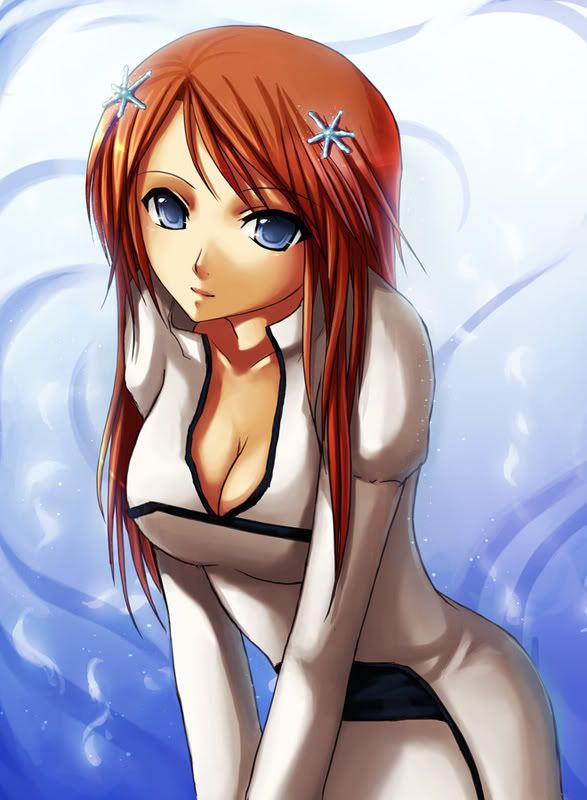 i've always disliked chici & bullma from dragonbal/~G/~GT, chichi's too much of a control freak and bullma's blowing up every few mins. Don't really dislike anyone else.
Nina and Nunnally from Code Geass
hands down to HARUNO SAKURA from Naruto.

I'm pretty sure when Kishimoto-sensei said he wanted to create a flirtatious female character, he misunderstood 'flirtatious' for 'bitchy'.

I can't comprehend people who like her. It's a real mystery to me.

and girls who fool/sleep around with so many guys (e.g. main girls from fushigi yuugi and ayashi no ceres)
Gundam and other with mechs.