1. Brian
2. 16 on Sunday/Male/Ireland
3. Hmmm aaaa
4. One of my friends gave me a copy of Ghost in the Shell The movie about 3 years ago and I just fell in love with anime after watching it.
lightofshadow
1. jon
2. 16/male/USA gerorgia
3. I use to play football and am an otaku
4. one word: Ken Akamatsu
alright, heres me

1. Conan
2. 20 / m / ipswich, australia
3. an oddity eh? well I got named after the conan the barbarian movie (me mum though it rocked) and when I was old enough to understand it I also came to the conclusion that it rocked, and so I now collect any conan stuff I can get my hands on, and I run a d20 conan rpg on the weekends with a few drinking buddies.
4. 1st anime, had to be dragonball z, then onto hellsing and berserk (go berserk!)

and just because it seems to be the going thing ill add some fav bands, them being the likes of tool, motorhead, blind guardian, rammstein, demons & wizards ect.

Just saw elfin lied the other day.... Crom!
1. Esi
2. 18/f/Southern Cali
3. I like designing business cards and fliers, etc. Fun and decent cash. When I get jobs, that is.
4. FMA all the way!!!
1. Paul
2. 19/m/cali
3. im azn! and i lik ramen lotz :)
4. lookz lik rurouni kenshin and dbz got me into anime. ive been watching dbz since i was ten. interested in weird anime (midori no hibi, bobobo, etc.)
Briar
13/Male/Minnesota
uhh...ive got a speach impetement?
Pfft..idk but ive been watching it for a really long time
have a pancake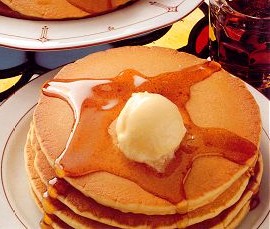 Christian
17/m/Alabama
Umm.. No
Saw AMV Hell 3 a while back... Downloaded limewire soon after...
SandDragon: what part of minnesota?
i wont tell you exactly its in this part though
Everyone is from that general part, the rest is just farm land or lakes or something
1. juan
2. 16/male/my house... i think
3. im random when i want to be which is most of the time
4. i dont know what got me into anime i kinda just started liking it/ i have always liked music as long as it sounds good/ games are my pasion i want to make them
1. John
2. 25 / Male / O'ahu, Hawaii (but live in Valrico, FL)
3. Standard Anime Fan
4. In the US Army. Love to sleep!
Rowan
male/16/uk
i can crack all my fingers and toes!
go into anime after dling a AMV by mistake on limewire
video games... got given a sega mega drive when i was 4 or sumthin....

it is hatake kakashi
17 m english
love naruto and full metal alchemist
i am the ninja from kohono
SpyderVash
24 m New Jersey
I named one of my dogs Onizuka
DBZ, Sailor Moon & Ninja Scroll got me hooked as a kid