Member
I voted for INO YAMANAKA.

She really deserves more credit.

I personally love her mind jutsus because I love manipulating people and her messing with people's minds is too cool.

Also she has gootten way stronger and her healing and chakra control is so much better now. She's my fave and always will be.

There's always been something about her loud and pmsing attitude that I like.. and she's pretty. :]
of all the females hinata is the cutest
Member
Temari, her hair is ah-mazing. :3 Plus, I love her fan!
Member
Tenten! She's really underrated and under-used. Plus, her scroll really comes in handy. She has a good personality and is willing to go in a fight. I like her best with Lee. <3
Then it's Sakura, Temari and Ino/Hinata are a tie for me.
Member
hinata cause shes cool,cute and hot..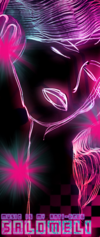 Konan is the only good female in Naruto. The rest just annoys me.
Member
hinata!!!! shes always so quiet, and acts rilly shy in front of her crush... just like me !
Member
I like Sakura the best, she's awesome.
Moderator
Hinata and Sakura are pretty close in this race... It's a shame Hinata is winning. I love Sakura.